$14.99
AUD
$49.99
(70% off)
Category: Transport
To complement his fully illustrated history of utes in Australia, Joel Wakely has gathered together dozens of fascinating stories about many of the models that various Australian manufacturers (and indeed some overseas ones too) have produced since the early 20th century. Joel tells the whole story of u tes in Australia, from the first home-constructed vehicles in the 1910s and 20s, to Fords first true ute in the 1930s, the first all-Australian (Holden) ute in the early 1950s, and the highlights of several more decades of ute development. With contributions from dozens of ute enthusiasts about their myriad cars plus hundreds of photographs, many never seen in print before, this is a ute book like no other, a book from the heart that goes deep into the passion that utes engender. ...Show more
$28.50
AUD
$29.99
(4% off)
Category: Transport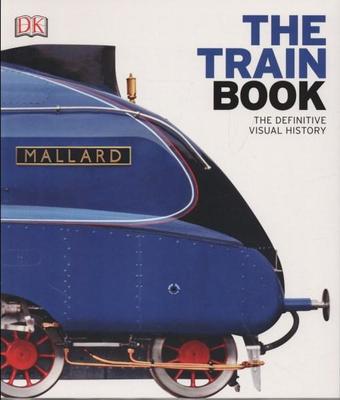 $29.99
AUD
$44.95
(33% off)
Category: Transport | Series: Definitive Visual Histories
Definite visual history and glorious celebration of all things train and track. The Train Book traces the history and role of trains from the first steam engines to diesel engines and then to today's high-speed bullet trains. You'll take a journey through the most important trains of each period and see iconic trains such as the Orient Express, the Fairy Queen, the Mallard and the Javelin in incredible detail, discovering the anatomy of these legendary engines. The Train Book gives you a truly international view of trains, exploring some of the world's most impressive rail routes from South Africa to Siberia, including the Darjeeling Himalayan Railway and the high-speed Japanese Tokaido Shinkansen line. You'll discover the stories of key innovators, designers and engineers who advanced rail travel, the challenges they faced and the cultural backdrop against which the railways were built. The Train Book is the perfect gift for train enthusiasts of all ages. ...Show more
$57.00
AUD
$59.99
(4% off)
Category: Transport
Man-about-town and NYC men's style fixture Matt Hranek is back with his second book, A Man & His Car. Here is a beautiful homage to an object of men's obsession, told in firsthand and original interviews. Jay Leno, a major car collector and the host of Jay Leno's Garage, shares the story of his olde st car, a 1955 Buick Roadmaster that he bought for $350, which he literally slept in before getting his break in L.A. Kevin Costner reveals that he got so attached to the iconic Shelby Mustang he drove in the movie Bull Durham, he bought it for his own personal collection. Franz von Holzhausen, chief designer at Tesla, who worked hand in hand with Elon Musk to design the Tesla Model S prototype, says that his love of cars started when he was two (as evidenced by a picture of him sitting in a high chair drawing a car). And as for Snoop Dogg and his 1965 Cadillac "Snoop DeVille" convertible--do we even need to explain?   A Man & His Car includes visits to some of the most exclusive collections in the world--from that of the Petersen Automotive Museum to those of car manufacturers from Fiat to Ford--giving us access to Steve McQueen's favorite car, a 1956 Jaguar XKSS; the 1971 DeTomaso Pantera that Elvis purchased for his then-girlfriend Linda Thompson (and which has two bullet holes in the steering wheel and one in the driver's-side floorpan from when, after an altercation with Thompson, Presley fired three rounds into the interior when the car wouldn't start); and a super-rare, 24-karat-gold-plated 1980 DeLorean DMC-12, a model that was sold exclusively to American Express Gold Card members through the 1980 American Express catalog, for an astronomical $85,000 (equivalent to more than $250,000 today).   Exquisite photos of each car accompany each story, and since cars naturally hold more detail than watches, there will be more photos in this book--of the cars head-on, of their hood ornaments and wheels, and of course full-body shots. With Hranek's storytelling, the cars become more than just vehicles for transportation and status symbols; they represent pop-culture moments, pioneering achievements, heirlooms, friendships, and more. ...Show more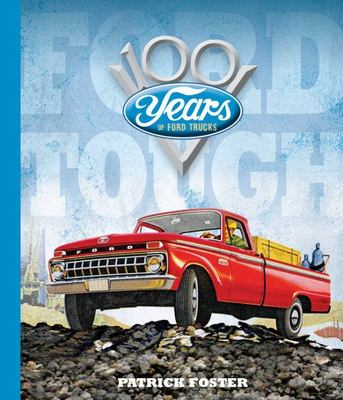 $32.99
AUD
$35.00
(5% off)
Category: Transport
Get Ford's complete story in;Ford Tough: 100 Years of Ford Trucks and see why they've dominated the truck market, selling 1.5 million trucks every year in the US alone. In July 1917 Ford Motor Company introduced a one-ton chassis for commercial trucks, marking what many historians feel was its official entry into the dedicated truck business. Sure, after-market pickup beds could be added to a Model T car to convert it to a pickup, but with the debut of the rugged Model TT truck chassis, Ford was firmly in the truck market. Eight years later, Ford introduced its first factory-produced pickup, a sturdy half-ton job the public loved. During the century that has passed since that first Ford truck chassis, the F-series has become the best-selling truck in the world, and the best-selling vehicle of any type in America.Ford Tough: 100 Years of Ford Trucks tells the entire Ford truck story from the very beginning, when Ford got its start in truck production. This book provides the history of the wide array of models Ford has built over the past century, including the Model A roadster pick-up, stylish 81C pickups, legendary 1948 F-1, Bronco, Courier, Ranchero, and Econoline. ...Show more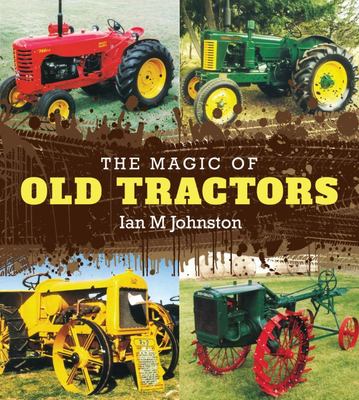 $23.99
AUD
$24.99
(4% off)
Category: Transport
What is it about old tractors that is so fascinatingand entrancing The sounds and smells ofthese old relics The hunt to find the rarest ofmodels Or simply the memories such machinesevoke The Magic of Old Tractors exploresthis intriguing world and is essential readingfor anyone with a passion for classic tractors.Renowned international expert and selfconfessedtractorphile Ian M Johnston invitesyou to become acquainted with the nostalgicworld of spanners, grease and exhaust smoke,and to experience the wonderful world of oldtractors. ...Show more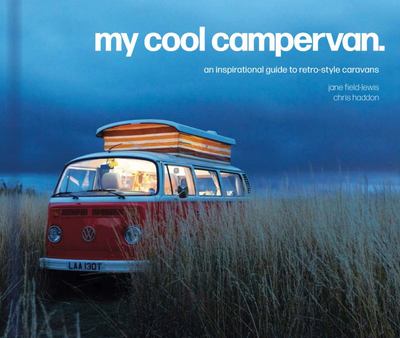 $18.99
AUD
$19.99
(5% off)
Category: Transport | Series: My Cool Ser.
Revealing a world beyond the stereotype, My Cool Campervan celebrates the new wave of interest in modern-retro campervans.   When people think of campervans, they almost always recall the iconic VW T2, that familiar, happy-faced van that embodies the virtues of enjoying the journey and taking your tim e. However, there is a world of forgotten campervans out there and an idiosyncratic world of individual conversions to campers.   Join Jane Field-Lewis and Chris Haddon as they set off on a 3,500-mile trip to locate campervans and their proud owners, who share their memories of family holidays and long road trips. Delve into the world of road-tripping as they reveal a succession of delightful campervans, memorable locations, and classic models, at times beautifully restored, and at others well-loved and well-used. My Cool Campervan reveals a world beyond the stereotype and is a celebration of campervans' evolving styles and designs. ...Show more
$18.99
AUD
$19.99
(5% off)
Category: Transport | Series: My Cool Ser.
Motorcycle riders today have an increasingly sophisticated and more specialised range of bikes to choose from but interest in classic bikes has also influenced the design of these new machines. Looking back across the 100 years or so of the motorcycle, my cool motorcycle features over 60 stylish bikes o f all shapes and sizes along with a cross-section of passionate owners and their personal stories. Many of these iconic bikes have been customised with unique styling and the high-quality, stylish photography illustrates a plethora of bike detailing covering signage, gauges, dials and bike typography. The book also includes details of extraordinary intercontinental journeys, bike culture, early examples of powered bicycles used in the First World War through sidecars for carrying the family to cutting edge, 21st century design capable of speeds over 150mph, bike collectors, iconic legends of motorcycle racing, and a look at different uses for motorcycles. ...Show more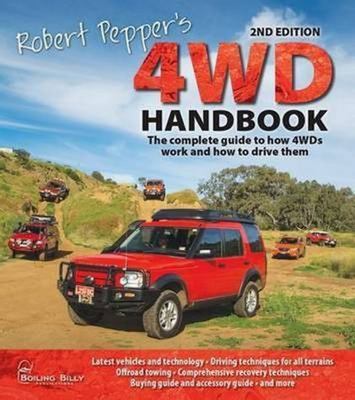 $42.99
AUD
$44.99
(4% off)
Category: Transport
In this second edition of the bestselling 4WD Handbook, four-wheel drive expert and author Robert Pepper provides an in-depth explanation of how 4WDs work. He shares practical techniques for hill-driving, sand-driving, water crossings, as well as driving in mud, snow and sand.
$29.99
AUD
$44.95
(33% off)
Category: Transport | Series: Definitive Visual Histories
This book stylishly shows you everything you might want to know about the history of the automobile. With stunning visual images and over 2,000 cars featured, the evolution of the car is tracked from decade to decade and across international borders, from India's Ambassador to Italy's Alfa Romeo. This e dition updated with cars from 2012-2014. ...Show more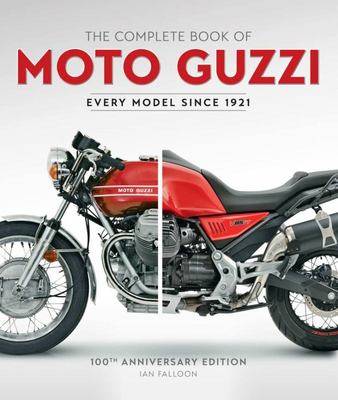 $85.99
AUD
$89.99
(4% off)
Category: Transport | Series: Complete Book Ser.
The Complete Book of Moto Guzzi covers 100 years of motorcycle production from the famed Italian manufacturer. Written by Italian motorcycle expert Ian Falloon, this is the most thorough reference to cover these legendary motorcycles.