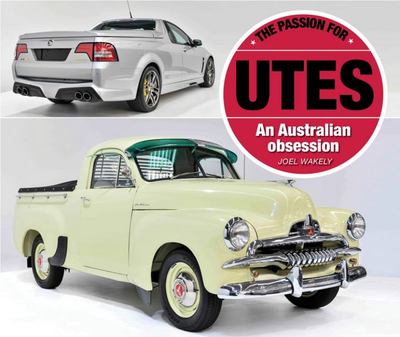 $14.99
AUD
$49.99
(70% off)
Category: Transport
To complement his fully illustrated history of utes in Australia, Joel Wakely has gathered together dozens of fascinating stories about many of the models that various Australian manufacturers (and indeed some overseas ones too) have produced since the early 20th century. Joel tells the whole story of u tes in Australia, from the first home-constructed vehicles in the 1910s and 20s, to Fords first true ute in the 1930s, the first all-Australian (Holden) ute in the early 1950s, and the highlights of several more decades of ute development. With contributions from dozens of ute enthusiasts about their myriad cars plus hundreds of photographs, many never seen in print before, this is a ute book like no other, a book from the heart that goes deep into the passion that utes engender. ...Show more
$9.99
AUD
$34.95
(71% off)
Category: Transport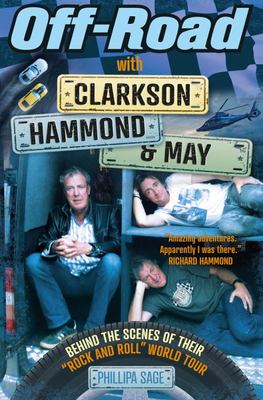 Off-Road
by Phillipa Sage
$21.99
AUD
$22.99
(4% off)
Category: Transport
In Off-Road with Clarkson, Hammond & May, Phillipa shares the tour highs, lows and laughter of three clever, funny, and very stupid motoring journalists.For over 12 years Phillipa Sage worked alongside Clarkson, Hammond and May as their PA, gofer, and fixer where she saw the boys at their best and, hilariously, at their worst. A closet petrol head, Phillipa first worked with Jeremy Clarkson and Andy Wilman (Grand Tour's Executive Producer) in 1997. She proved to be a loyal, trusted friend and colleague to the now infamous trio and became a key member of 'The Bubble', the exclusive, dysfunctional working family that toured the world. With an enormous budget, they travelled like rock stars, taking their unique brand of motoring madness to 18 countries and to over 2 million fans in arenas from New Zealand to Norway. Supported by a large crew and their personal entourage, Clarkson, Hammond and May, when not performing in their high octane, live action show, indulged in extravagant holidays. They and their 'Bubble' family relaxed in luxury resorts or private houses entertaining themselves with pool parties, drinking, motorboat cruises, drinking, jet skiing, drinking and eating. In Off-Road with Clarkson, Hammond & May, Phillipa shares the tour highs, lows and laughter of three incredibly talented, stupid and naughty boys. For over 12 years Phillipa Sage worked alongside Clarkson, Hammond and May as their PA, gofer, and fixer where she saw the boys at their best and, hilariously, at their worst. A closet petrol head, Phillipa first worked with Jeremy Clarkson and Andy Wilman (Grand Tour's Executive Producer) in 1997. She proved to be a loyal, trusted friend and colleague to the now infamous trio and became a key member of 'The Bubble', the exclusive, dysfunctional working family that toured the world. With an enormous budget, they travelled like rock stars, taking their unique brand of motoring madness to 18 countries and to over 2 million fans in arenas from New Zealand to Norway. Supported by a large crew and their personal entourage, Clarkson, Hammond and May, when not performing in their high octane, live action show, indulged in extravagant holidays. They and their 'Bubble' family relaxed in luxury resorts or private houses entertaining themselves with pool parties, drinking, motorboat cruises, drinking, jet skiing, drinking and eating. In Off-Road with Clarkson, Hammond & May, Phillipa shares the tour highs, lows and laughter of three incredibly talented, stupid and naughty boys. ...Show more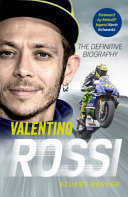 $37.99
AUD
$39.99
(5% off)
Category: Transport
This is a story of speed, love and loss - the definitive biography of the most world's most legendary motorsports racer.

$18.99
AUD
$19.99
(5% off)
Category: Transport
Cycling is more popular than ever before: it's healthy, it's cheap and it's better for the environment. People are dusting off their bicycles both for convenience and exercise, or investing in new models. But what do you do if things go wrong with your bike? Most bike problems don't require a visit to a specialist - you can fix it yourself with the right set of a spanners and a little know-how. The Bike Repair Book is your one-stop shop for fixing all bike-related issues, from punctured tyres, brake and gear problems, to broken chains. Illustrated with clear graphics and step-by-step instructions, you'll save money and time by repairing your bicycle yourself. ...Show more
$29.99
AUD
$44.95
(33% off)
Category: Transport | Series: Definitive Visual Histories
This book stylishly shows you everything you might want to know about the history of the automobile. With stunning visual images and over 2,000 cars featured, the evolution of the car is tracked from decade to decade and across international borders, from India's Ambassador to Italy's Alfa Romeo. This e dition updated with cars from 2012-2014. ...Show more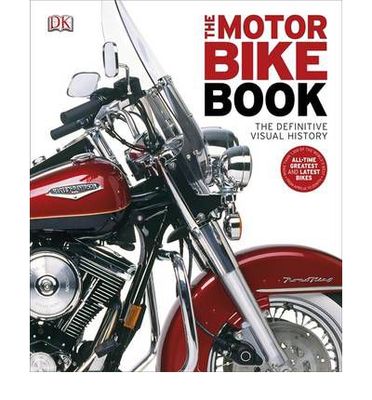 $29.99
AUD
$44.95
(33% off)
Category: Transport | Series: Definitive Visual Histories
An action-packed ride through the history of the motorbike, this book is all about the men, machines and landmark technology behind the most iconic bikes from ACE to Zundapp. Featuring over 1,000 of the latest and greatest motorbikes in the world this is an amazing visual guide tracing their evolution f rom the 1910s right up to the superbikes of today. All about the grit and the glory, this book takes a truly international view from Italy's Ducati to Japan's Suzuki and tells you just how famous marques like Honda and Harley-Davidson became household names. Plus, go on a virtual tour inside the engines of some of these legendary bikes to see just what powers their performance. If you're born to be wild then this book is the ultimate ride for you. ...Show more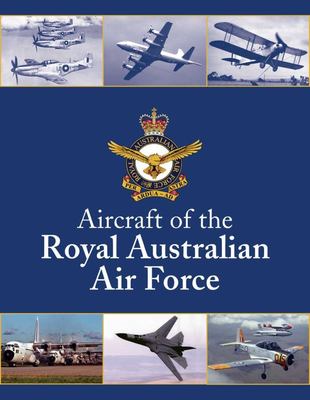 $47.50
AUD
$49.99
(4% off)
Category: Transport
Aircraft of The Royal Australian Air Force tells the story of the RAAF's first one hundred years by describing the acquisition, operation, and service record of the multitude of aircraft types flown by the RAAF. The 176 aircraft types include the flimsy wood and canvas aircraft typical of World War I, t hrough the technological advances during and after World War II, to modern fifth-generation, complex aircraft like the F-35 Lightning II. Even before its formation Sir Richard Williams, the Father of the RAAF, had decided to employ an alpha-numeric numbering system to identify and account for each aircraft in service. This system started with A1, A2, A3 etc as each type of aircraft came into service. Each individual aircraft within each series was identified as A1-1, A1-2 and so on and the aircraft serial became known colloquially as the 'A-number'. With some exceptions over the century since the A-number system started, aircraft entered RAAF service in broadly the sequence of the A-numbers, and so this book is intended to assist in charting the 100-year history of the RAAF by listing aircraft operated in A-number sequence, rather than by listing them by role (such as Fighter, Bomber, Maritime, Trainer, Transport etc) or alphabetically by name or by manufacturer. The inclusion of a comprehensive Index and the Quick Reference Guide to aircraft by role is intended to facilitate the location of the entry for any specific type of aircraft for those who may not already know its A-number.  Aircraft of The Royal Australian Air Force is a must have for all those who have served in the RAAF, those with a passion for military aviation and aircraft in general, and the broader members of the public wishing to gain an appreciation of the Royal Australian Air Force in its centenary year. ...Show more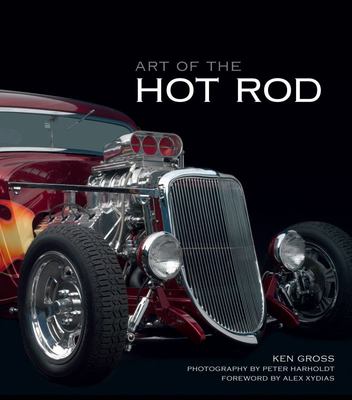 Art of the Hot Rod
by Ken Gross; Peter Harholdt (By (photographer))
$28.50
AUD
$29.99
(4% off)
Category: Transport
Art of the Hot Rod is a gallery of the best of American hot rods, profiling top builders and featuring studio portraits of their most outstanding custom creations.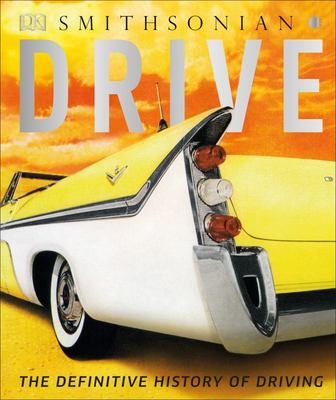 $34.99
AUD
Category: Transport
Charting the 130-years from the arrival of horseless carriages to the advent of driverless vehicles, celebrate the automobile and the romance of the open road. Beginning with the development of the first vehicles powered by an internal combustion engine, Drive explores the early glamour of driving, moto r sport, and car design, and looks at how the automobile has shaped the modern world. Revealing the advances in technology and design that have made cars faster, safer, and better to drive, and transformed them from a means of transportation into objects of status, excitement, and desire, Drive tracks trends in auto manufacturing and the public's changing tastes in cars: whether it's Golden Era sports cars such as the MG, Alfa Romeo, Jaguar, and Chevrolet, muscle cars like the Mustang, hot rods, custom cars, the hippie-standard VW, or modern-day hybrid cars. Trivia and fascinating facts covering the growth of car racing, the development of traffic lights, the boom in automobile advertising, the first car washes, and the craft of artisan-made cars complete the subject, making it a must-have for car enthusiasts. ...Show more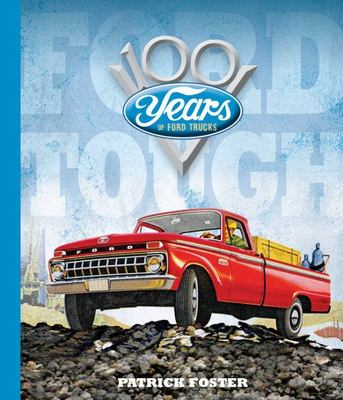 $32.99
AUD
$35.00
(5% off)
Category: Transport
Get Ford's complete story in;Ford Tough: 100 Years of Ford Trucks and see why they've dominated the truck market, selling 1.5 million trucks every year in the US alone. In July 1917 Ford Motor Company introduced a one-ton chassis for commercial trucks, marking what many historians feel was its official entry into the dedicated truck business. Sure, after-market pickup beds could be added to a Model T car to convert it to a pickup, but with the debut of the rugged Model TT truck chassis, Ford was firmly in the truck market. Eight years later, Ford introduced its first factory-produced pickup, a sturdy half-ton job the public loved. During the century that has passed since that first Ford truck chassis, the F-series has become the best-selling truck in the world, and the best-selling vehicle of any type in America.Ford Tough: 100 Years of Ford Trucks tells the entire Ford truck story from the very beginning, when Ford got its start in truck production. This book provides the history of the wide array of models Ford has built over the past century, including the Model A roadster pick-up, stylish 81C pickups, legendary 1948 F-1, Bronco, Courier, Ranchero, and Econoline. ...Show more