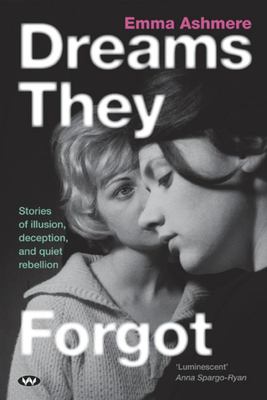 $23.95
AUD
$24.95
(4% off)
Category: Short Stories & Essays
Two sisters await the tidal wave predicted for 1970s Adelaide after Premier Don Dunstan decriminalises homosexuality. An interstate family drive is complicated by the father's memory of sighting UFOs. Two women drive from Melbourne to Sydney to see the Harbour Bridge before it's finished. An isolated fa mily tries to weather climate change as the Doomsday Clock ticks. Emma Ashmere's stories explore illusion, deception and acts of quiet rebellion. Diverse characters travel high and low roads through time and place - from a grand 1860s Adelaide music hall to a dilapidated London squat, from a modern Melbourne hospital to the 1950s Maralinga test site, to the 1990s diamond mines of Borneo. Undercut with longing and unbelonging, absurdity and tragedy, thwarted plans and fortuitous serendipity, each story offers glimpses into the dreams, limitations, gains and losses of fragmented families, loners and lovers, survivors and misfits, as they piece together a place for themselves in the imperfect mosaic of the natural and unnatural world. ...Show more
$31.50
AUD
$32.99
(4% off)
Category: Short Stories & Essays
Dark and dangerous, brilliantly unsettling and chillingly funny, this extraordinary debut shows us what we usually deny - the uneasy truce we make with our ruthless desires and gothic fears, and how easily it can be broken. Prize-winning author Chloe Wilson's stories will pin you to the page. 'Chilling , funny, and razor sharp - a writer in control every step of the way. How I relished this extraordinary and original collection.' Sofie Laguna, Miles Franklin winner for The Eye of the Sheep First published in Granta Magazine, the title story takes us into the cold war of a contemporary family: a missile-making mother doubts her husband's guts and the steel of her son, until a playground incident escalates and brings them into the most surprising of alliances. Needle sharp, effortlessly surprising and beautifully controlled, every story is transfixing. A young couple move into a house in which there's been a recent murder, and fall under the spell of their peculiar, commanding neighbours. Two sisters are determined to detoxify themselves into perfection. A diver pushes herself and those around her to higher and higher jumps.  Interspersed with these transfixing tales are lightning strikes of flash fiction: we glimpse a leopard in the apartment next door; plants grown out of a strange and miraculous soil; the spirit of a girl who's been thrown down a well. At each turn, Chloe Wilson offers a unique insight, a tear in the veil of our comfortable moral certainties. Hold Your Fire exposes the battles we wage beneath the surface. '['Tongue-Tied'] had me uncomfortably pinned by the end of the first paragraph, and squirming by the end of the first page ... add to that delicate balance an unusual point of view, two loaded relationships, and a sharp, subtle dose of humour, and I had to pick this story.' Rebecca Makkai, in choosing 'Tongue-Tied' to win the Iowa Review Prize. 'The stories in Chloe Wilson's Hold Your Fire are full of wit, intelligence, savage humour, and dark surprises. They combine the brilliant menace of Ottessa Mossfegh with the insight and control of Helen Garner; the result is a new Australian writer who made me feel less like a reader and more like a conspirator. I was transfixed.' Fiona McFarlane, author of Miles Franklin-shortlisted The Night Guest and The High Places 'These stories are wonderfully strange, complex yet funny; they are otherworldly and unearthly but at the same time an expression of how we live in the world right now. Chloe Wilson is the magician who by her art brings to light all we usually prefer to keep hidden.' Ceridwen Dovey, author of Only the Animals and In the Garden of the Fugitives   ...Show more
$12.35
AUD
$12.99
(4% off)
Category: Short Stories & Essays
The climate crisis is here. Our chance to stop it has come and gone, but this doesn't have to mean the world is ending. 'Today, the scientific evidence verges on irrefutable. If you're younger than sixty, you have a good chance of witnessing the radical destabilization of life on earth--massive crop fa ilures, apocalyptic fires, imploding economies, epic flooding, hundreds of millions of refugees fleeing regions made uninhabitable by extreme heat or permanent drought. If you're under thirty, you're all but guaranteed to witness it. If you care about the planet, and about the people and animals who live on it, there are two ways to think about this. You can keep on hoping that catastrophe is preventable, and feel ever more frustrated or enraged by the world's inaction. Or you can accept that disaster is coming, and begin to rethink what it means to have hope.' This is Jonathan Franzen's controversial New Yorker essay, published as a single volume that discusses a planet on the cusp of and what and how individuals can respond to that. ...Show more
$15.99
AUD
$16.99
(5% off)
Category: Short Stories & Essays | Series: On Ser.
   Money makes the world go round, but does it make us happy? Money is one of the most fraught subjects; it raises powerful emotions in all of us. Too much money often corrupts people - too little can make people feel desperate. Growing up in rural Queensland, journalist Rick Morton has known poverty from the inside. Now he isn't poor, but his spending habits and attitude to money are still informed by growing up without it. In On Money, Morton examines the meaning of money and exposes the lie behind the government's mantra: have a go, get a go. ...Show more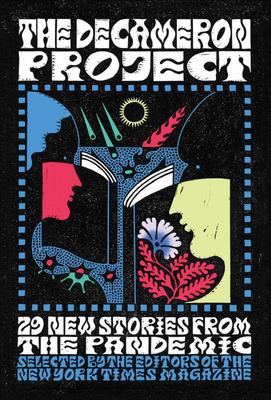 $32.99
AUD
$35.00
(5% off)
Category: Short Stories & Essays
A stunning collection of new short stories originally commissioned by The New York Times Magazine as the COVID-19 pandemic swept the world, from twenty-nine authors including Margaret Atwood, Tommy Orange, Colm Toibin, Kamilia Shamsie, David Mitchell and more, in a project inspired by Boccaccio's The De cameron. When reality is surreal, only fiction can make sense of it. In 1353, Giovanni Boccaccio wrote "The Decameron": one hundred nested tales told by a group of young men and women passing the time at a villa outside Florence while waiting out the gruesome Black Death, a plague that killed more than 25 million people. Some of the stories are silly, some are bawdy, some are like fables. In March of 2020, the editors of The New York Times Magazine created The Decameron Project, an anthology with a simple, time-spanning goal: to gather a collection of stories written as our current pandemic first swept the globe. How might new fiction from some of the finest writers working today help us memorialize and understand the unimaginable? And what could be learned about how this crisis will affect the art of fiction? These twenty-nine new stories, from authors including Margaret Atwood, Tommy Orange, Edwidge Danticat, and David Mitchell vary widely in texture and tone. Their work will be remembered as a historical tribute to a time and place unlike any other in our lifetimes, and offer perspective and solace to the reader now and in a future where coronavirus is, hopefully, just a memory.   ...Show more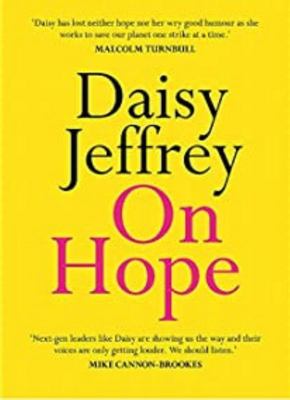 On Hope
by Daisy Jeffrey
$15.99
AUD
$16.99
(5% off)
Category: Short Stories & Essays | Series: On ... Series | Reading Level: near fine
As extreme weather becomes the norm, scientists agree that our climate is changing. But it seems too many of our leaders aren't listening to the science and are failing to act. In On Hope, one of the lead organisers of the Australian Climate strike, 17-year-old Daisy Jeffrey shows how ordinary people ar e fighting back and demanding we address climate change to help save our planet. Daisy was at the centre of a movement that joined people together to drive change. She reveals what prompted the action, what she and her friends believe and why she is choosing hope over indifference and standing up to speak truth to power. ...Show more
$28.50
AUD
$29.99
(4% off)
Category: Short Stories & Essays
Selected and introduced by Liz Byrski Contributors- Anne Aly, Nadine Browne, Nandi Chinna, Claire G. Coleman, Carrie Cox, Eva Cox, Sarah Drummond, Carly Findlay, Goldie Goldbloom, Rafeif Ismail, Margot Kingston, Jay Martin, Meg McKinlay, Olivia Muscat, Mihaela Nicolescu, Renee Pettitt-Schipp, Fiona Stan ley, Victoria Midwinter Pitt, Jane Underwood and Julienne van Loon. This book is the result of what happened when Liz Byrski asked twenty Australian women from widely different backgrounds, races, beliefs and identities to take up the challenge of writing about rage. The honesty, passion, courage and humour of their very personal stories is engergising and inspiring. If you have ever felt the full force of anger and wondered at its power, then this book is for you. ...Show more
$28.50
AUD
$29.99
(4% off)
Category: Short Stories & Essays
The stories in Born Into This throw light on a world of unique cultural practice and perspective, from Indigenous rangers trying to instil some pride in wayward urban teens on the harsh islands off the coast of Tasmania, to those scraping by on the margins of white society railroaded into complex and co mpromised decisions. To this mix Adam Thompson manages to bring humour, pathos and occasionally a sly twist as his characters confront racism, untimely funerals, classroom politics and, overhanging all like a discomforting, burgeoning awareness for both white and black Australia, the inexorable damage and disappearance of the remnant natural world. ...Show more
$28.50
AUD
$29.99
(4% off)
Category: Short Stories & Essays
Antipodean China is a collection of essays drawn from a series of encounters between Australian and Chinese writers, which took place in China and Australia over a ten-year period from 2011. The encounters could be defensive, especially given the need to depend on translators, but as the writers spoke a bout the places important to them, their influences and their work, resemblances emerged, and the different perspectives contributed to a sense of common understanding, about literature and about the role of the writer in society. In some cases the communication is even more direct, as when the Tibetan author A Lai speaks knowingly about Alexis Wright's novel Carpentaria, and the two winners of the Nobel Prize for Literature, Mo Yan and J.M. Coetzee, discuss what the Nobel meant for each of them.The collection also includes writing by some of the best Chinese and Australian writers: novelists Brian Castro, Gail Jones, Julia Leigh, Yu Hua, Sheng Keyi and Liu Zhenyun, poets Kate Fagan, Ouyang Yu, Xi Chuan and Zheng Xiaoqiong, and translators Eric Abrahamsen, Li Yao and John Minford.In the current situation of hostility and suspicion between the two countries, this collection presents what may be seen, in retrospect, as an idyllic moment of communication and trust. ...Show more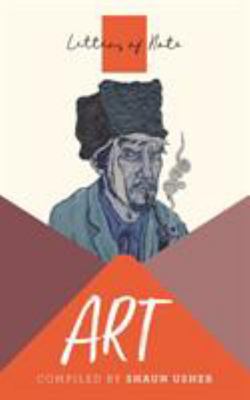 $14.25
AUD
$14.99
(4% off)
Category: Short Stories & Essays
A collection of letters on the theme of Art, curated by the founder of the Letters of Note website.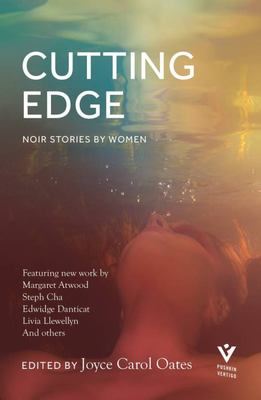 $21.99
AUD
$22.99
(4% off)
Category: Short Stories & Essays
Joyce Carol Oates pulls out all the stops in this chilling female-led noir anthology featuring brand-new writing from Margaret Atwood, Steph Cha, Edwidge Danticat and more.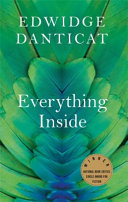 $21.99
AUD
$22.99
(4% off)
Category: Short Stories & Essays
From the internationally acclaimed, best-selling author of Brother, I'm Dying, a collection of vividly imagined stories about community, family, and love. AUGUST 2020 REESE'S BOOK CLUB PICKWINNER OF THE NATIONAL BOOK CRITICS CIRCLE AWARD WINNER OF THE STORY PRIZE WINNER OF THE 2020 VILCEK PRIZE IN LITE RATURE Rich with hard-won wisdom and humanity, set in locales from Miami and Port-au-Prince to a small unnamed country in the Caribbean and beyond, Everything Inside is at once wide in scope and intimate, as it explores the forces that pull us together, or drive us apart, sometimes in the same searing instant. In these eight powerful, emotionally absorbing stories, a romance unexpectedly sparks between two wounded friends; a marriage ends for what seem like noble reasons, but with irreparable consequences; a young woman holds on to an impossible dream even as she fights for her survival; two lovers reunite after unimaginable tragedy, both for their country and in their lives; a baby's christening brings three generations of a family to a precarious dance between old and new; a man falls to his death in slow motion, reliving the defining moments of the life he is about to lose. This is the indelible work of a keen observer of the human heart--a master. ...Show more