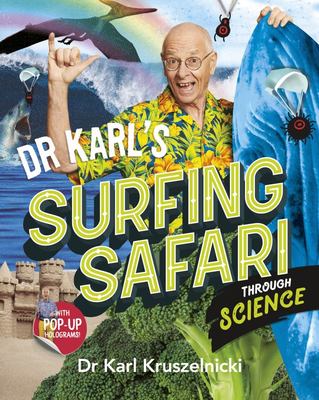 $29.99
AUD
$35.00
(14% off)
Category: Popular Science
Australia's favourite science guru returns with a new haul of extraordinary stories from our incredible Universe - includes pop-up Dr Karl holograms! Dr Karl is surfing the Universe for all that's gnarly, awesome, weird and wonderful.Why is sharpening a pencil in space a risky business?What makes a suns et red and not blue?How far would the Earth's viruses reach if you laid them end to end?Which animal grows an anus every time it needs to poo?Find out how spiders can fly and count, whether 5G networks are safe, why we're running out of sand, and the answer to the Question on Everyone's Lips - how to make the best coffee.Plus loads more, including pop-up Karl holograms!So take a surfing safari with Dr Karl and get ready to Hang Ten - or wipe out. ...Show more
$37.99
AUD
$39.99
(5% off)
Category: Environment & Sustainability
Bill Gates shares what he's learned in more than a decade of studying climate change and investing in innovations to address the problems, and sets out a vision for how the world can build the tools it needs to get to zero greenhouse gas emissions.   Bill Gates explains why he cares so deeply about cli mate change and what makes him optimistic that the world can prevent the worst impacts of the climate crisis. Gates says, "we can work on a local, national, and global level to build the technologies, businesses, and industries to avoid the worst impacts of climate change." His interest in climate change is a natural outgrowth of the efforts by his foundation to reduce poverty and disease. Climate change, according to Gates, will have the biggest impact on the people who have done the least to cause it. As a technologist, he has seen first-hand how innovation can change the world. By investing in research, inventing new technologies, and by deploying them quickly at large scale, Gates believes climate change can be addressed in meaningful ways. According to Gates, "to prevent the worst effects of climate change, we have to get to net-zero emissions of greenhouse gases. This problem is urgent, and the debate is complex, but I believe we can come together to invent new carbon-zero technologies, deploy the ones we have, and ultimately avoid a climate catastrophe." ...Show more
$31.50
AUD
$32.99
(4% off)
Category: Popular Science
From the duo behind the massively successful and award-winning podcast Stuff You Should Know comes an unexpected look at things you thought you knew.Josh Clark and Chuck Bryant started the podcast Stuff You Should Know back in 2008 because they were curious - curious about the world around them, curious about what they might have missed in their formal educations, and curious to dig deeper on stuff they thought they understood.As it turns out, they aren't the only curious ones. They've since amassed a rabid fan base, making Stuff You Should Know one of the most popular podcasts in the world. Armed with their inquisitive natures and a passion for sharing, they uncover the weird, fascinating, delightful, or unexpected elements of a wide variety of topics.The pair have now taken their near-boundless "whys" and "hows" from your earbuds to the pages of a book for the first time - featuring a completely new array of subjects that they've long wondered about and wanted to explore. Each chapter is further embellished with snappy visual material to allow for rabbit-hole tangents and digressions?including charts, illustrations, sidebars, and footnotes. Follow along as the two dig into the underlying stories of everything from the origin of Murphy beds, to the history of facial hair, to the psychology of being lost.Have you ever wondered about the world around you, and wished to see the magic in everyday things? Come get curious with Stuff You Should Know. With Josh and Chuck as your guide, there's something interesting about everything (...except maybe jackhammers). ...Show more
$32.99
AUD
$34.99
(5% off)
Category: Popular Science
TECHNOLOGY IS EVOLVING AT THE FASTEST RATE WE'VE EVER SEEN, BUT IT MAY BE THE SLOWEST RATE WE'LL EVER SEE AGAIN! What does this mean for the future of the human race? Do we resist these changes or embrace them?Australian biomedical engineer, inventor and visionary Dr Jordan Nguyen has lived a life of cu riosity and wonder - exploring positive opportunities in science and technology, including robotics, artificial intelligence, bionics, extended reality and avatars. He believes that technology is a powerful tool that we as humans can choose to harness to create a better tomorrow.In A Human's Guide to the Future, Dr Jordan takes us on a journey through the big innovations being developed around the world, along the fun and amazing rollercoaster of his own adventures, and to envisage where our collective future is headed.Written by one of this generation's most exciting voices, this is a book that will deepen your understanding of new and emerging technologies and fuel your imagination at the dawn of what will be the most transformative era in human history. ...Show more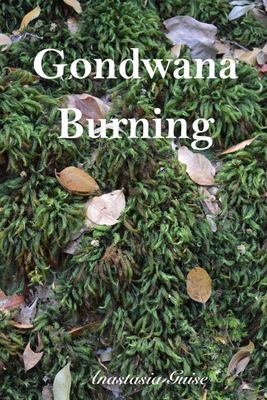 $19.99
AUD
Category: Environment & Sustainability
A collection of articles on Australian ecology. The title essay "Gondwana Burning" focuses on the burning of much of the Gondwana rainforests in the 2019-2020 bushfires.
$37.99
AUD
$39.99
(5% off)
Category: Popular Science
Call of the Reed Warbler will change the way we farm, eat and think about food. In this groundbreaking book Charles Massy explores regenerative agriculture and the vital connection between our soil and our health. Using his personal farming experience as a touchstone, he tells the real story behind ind ustrial agriculture and the global profit-obsessed corporations driving it. He shows how innovative farmers are finding a new way, regenerating their land and witnessing astounding transformations. Evocatively, he captures what it truly means to live in connection with the land. For farmer, backyard gardener, food buyer, health worker, policy maker and public leader alike, Call of the Reed Warbler offers a clear vision of a sustainable future for our food supply, our landscape, our health and our Earth. It offers hope and a powerful affirmation of our potential for change. Now is the time for a grassroots revolution. ...Show more
$18.99
AUD
$19.99
(5% off)
Category: Popular Science
A bumper book of maths fun stuffed with things to draw, puzzle, invent, order, unscramble, code, decode for kids aged 7+ years from Australia's best known maths man. There's magic in maths - if you know where to look...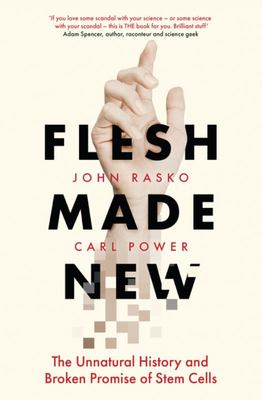 $32.99
AUD
$34.99
(5% off)
Category: Popular Science
The dazzling promise of stem-cell treatment: does it work and will it save us? Two experts look at the hype For decades, we've been anticipating the dawn of regenerative medicine. Again and again, we've been promised that stem cells will soon cure just about every ill imaginable. If not tomorrow, then t he next day, or the day after that, and so on. We're still waiting.This book is an antidote to hype and a salve to sooth the itch for stem-cell salvation. In it, Professor John Rasko, a leading physician-scientist, and writer-historian Carl Power take us on a wild historical tour of this scandal-prone field. They expose all the dirty little secrets that the hype merchants prefer to ignore - the blunders and setbacks, confusions and delusions, tricks and lies. It's a history rife with colourful characters. You'll meet Alexis Carroll, who discovered how to cultivate cells in a test tube: celebrity surgeon, scientific genius and Nazi sympathiser, he opened the field of modern cell science with an experiment so bogus it blocked the way forward for the next 50 years. You'll meet Don Thomas, who developed bone marrow transplantation - the first successful stem-cell therapy - but only after a miserable decade in which all of his patients died. Alongside true stem-cell pioneers, you'll meet charlatans who cooked their data and claimed fake cures - sometimes with fatal consequences.Is there any good news? Which of the many promises of stem-cell research have been kept? And what of the future? Rasko and Power insist that we can only know where we're going if we have a sense of where we've been. Their study tears down the hype surrounding stem cells in order to reveal what's still worth hoping for. ...Show more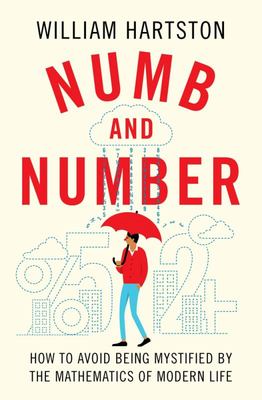 $28.50
AUD
$29.99
(4% off)
Category: Popular Science
'A wise, witty and insightful guide to clear thinking amid a deluge of percentages and probabilities.' Ian Stewart Like it or not, our lives are dominated by mathematics. Our daily diet of news regales us with statistical forecasts, opinion polls, risk assessments, inflation figures, weather and climat e predictions and all sorts of political decisions and advice backed up by supposedly accurate numbers. Most of us do not even pause and question such figures even to ask what they really mean and whether they raise more questions than they answer. In this simple guide for anyone numbed by numbers, William Hartston reveals with clarity and humour why the figures being flung at us may not tell the whole story. Along the way he explains common mathematical terms, solves common mathematical problems and shows how to steer a safe path through the minefield of mathematics that surrounds us.   ...Show more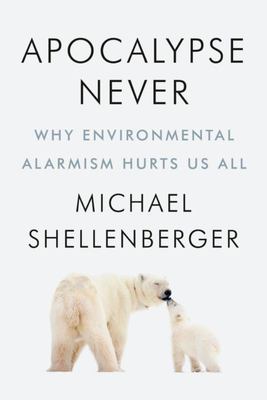 $32.99
AUD
$34.99
(5% off)
Category: Environment & Sustainability
Climate change is real but it's not the end of the world. It is not even our most serious environmental problem. Michael Shellenberger has been fighting for a greener planet for decades. He helped save the world's last unprotected redwoods. He co-created the predecessor to today's Green New Deal. And h e led a successful effort by climate scientists and activists to keep nuclear plants operating, preventing a spike of emissions. But in 2019, as some claimed "billions of people are going to die," contributing to rising anxiety, including among adolescents, Shellenberger decided that, as a lifelong environmental activist, leading energy expert, and father of a teenage daughter, he needed to speak out to separate science from fiction. Despite decades of news media attention, many remain ignorant of basic facts. Carbon emissions peaked and have been declining in most developed nations for over a decade. Deaths from extreme weather, even in poor nations, declined 80 percent over the last four decades. And the risk of Earth warming to very high temperatures is increasingly unlikely thanks to slowing population growth and abundant natural gas. Curiously, the people who are the most alarmist about the problems also tend to oppose the obvious solutions. What's really behind the rise of apocalyptic environmentalism? There are powerful financial interests. There are desires for status and power. But most of all there is a desire among supposedly secular people for transcendence. This spiritual impulse can be natural and healthy. But in preaching fear without love, and guilt without redemption, the new religion is failing to satisfy our deepest psychological and existential needs... ...Show more
$28.50
AUD
$29.99
(4% off)
Category: Environment & Sustainability
How do we find courage when climate change overwhelms us emotionally?In this magical, often funny and deeply moving personal story, award-winning science reporter Jonica Newby explores how to navigate the emotional turmoil of climate change.After researching what global warming will do to the snow count ry she loves, Newby plummeted into a state of profound climate grief. And if she was struggling, she wondered, how was everyone else coping? What should parents tell their anxious kids? How might we all live our best lives under the weight of this fearsome knowledge? Then reality outstripped imagination as her family was swept up in the apocalyptic 2020 fires.Featuring illuminating conversations with singer–songwriter Missy Higgins, comedians Charlie Pickering and Craig Reucassel and business leader Mike Cannon-Brookes, practical advice from psychological and scientific experts, incredible accounts from everyday heroes, plus inspiring stories from the climate strike kids,Beyond Climate Grief provides guidance and emotional sustenance to help shore up courage for the uncertainties ahead.It reminds us of the love, beauty and wonder in the world, even amidst disaster. And how we all have a touch of epic hero in us. ...Show more
$21.99
AUD
$22.99
(4% off)
Category: Popular Science
Sapiens showed us where we came from. Homo Deus looked to the future. 21 Lessons for the 21st Century explores the present. How can we protect ourselves from nuclear war, ecological cataclysms and technological disruptions? What can we do about the epidemic of fake news or the threat of terrorism? What should we teach our children? Yuval Noah Harari takes us on a thrilling journey through today's most urgent issues. The golden thread running through his exhilarating new book is the challenge of maintaining our collective and individual focus in the face of constant and disorienting change. Are we still capable of understanding the world we have created? ...Show more