$23.99
AUD
$24.99
(4% off)
Category: Popular Psychology
The effects of trauma can be devastating for sufferers, their families and future generations. Here one of the world's experts on traumatic stress offers a bold new paradigm for treatment, moving away from standard talking and drug therapies and towards an alternative approach that heals mind, brain and body. 'Van der Kolk draws on thirty years of experience to argue powerfully that trauma is one of the West's most urgent public health issues . . . Packed with science and human stories.' New Scientist' Breathtaking in its scope and breadth, a seminal work by one of the preeminent pioneers in trauma research and treatment.' Peter A. Levine, author of In An Unspoken Voice' Dr. van der Kolk's masterpiece combines the boundless curiosity of the scientist, the erudition of the scholar, and the passion of the truth teller.' Judith Herman, author of Trauma and Recovery ...Show more
$23.99
AUD
$24.99
(4% off)
Category: Popular Psychology
'The wisest book I've read for many years ... Much more than a gardening book, much more than a guide to mental health ... Hugely recommended' Stephen Fry THE SUNDAY TIMES BESTSELLER How can getting outdoors help us to look after our mental health? In a powerful combination of contemporary neuroscien ce, psychoanalysis and brilliant storytelling, The Well Gardened Mind investigates the magic that many gardeners have known for years - working with nature can radically transform our health, wellbeing and confidence. Prisoners given the chance to grow plants are less likely to reoffend. At-risk young people who get their hands in the soil are more likely to stay in education. Elderly people who garden live longer and have a better quality of life. Sue Stuart-Smith tells brilliant, illuminating stories of people struggling with stress, depression, trauma and addiction, from asylum seekers to veterans, inner-city young people to the retired. This is a glorious book of science, insight and anecdote that shows how our understanding of nature and its restorative powers is only just beginning to flower. 'An important and timely book ... Beautifully written, drawing on a lifetime's experience as both a clinician and a gardener, and I urge everyone to read it' MONTY DON 'Riveting, inspiring and often very moving ... A lively, compassionate exhortation for us all to get our hands back in the soil' ISABELLA TREE 'A compelling and deeply moving account of how profoundly our wellbeing can be affected through contact with gardening and the natural world ... Read it' EDMUND DE WAAL ...Show more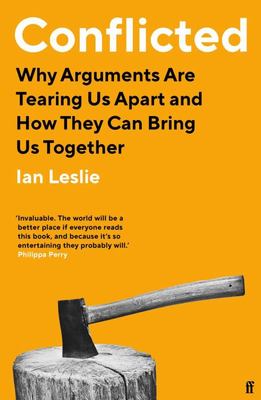 $28.50
AUD
$29.99
(4% off)
Category: Popular Psychology
Bringing valuable lessons from the cutting edge of communication science, Conflicted does for our verbal communication what Thinking Fast and Slow did for our inner decision-making. 'Invaluable. The world will be a better place if everyone reads this book, and because it's so entertaining they probably will.' - Philippa Perry What is the secret of happy relationships? How do companies build collaborative cultures? What lies behind some of the greatest scientific and creative breakthroughs? The surprising answer is: conflict. Insight and empathy spring from the clash of different perspectives. In a world where it's easier than ever for people to share their opinions, we should be reaping the benefits of diverse views. Instead, we too often find ourselves mired in hostility or - worse - avoiding disagreement altogether. Ian Leslie argues that this is because most of us never learn how to air our differences in a way that leads to progress. Conflicted draws essential lessons on how to disagree well from world-class experts: interrogators, hostage negotiators, divorce mediators, diplomats and addiction counsellors. It tells inspiring stories of productive disagreements, from the invention of the aeroplane to the success of The Rolling Stones, and combines them with fascinating insights from the science of human communication. Whether it's at work, at home, or in public, confronting our differences is the only way to make the most of them. Conflicted is about how to do that successfully. ...Show more
Blink
by Malcolm Gladwell
$23.99
AUD
$24.99
(4% off)
Category: Popular Psychology
Bestselling author Malcolm Gladwell revolutionises the way we understand the world within. Blink is a book about about choices that seem to be made in an instant - in the blink of an eye - that actually aren't as simple as they seem. Why are some people brilliant decision makers, while others are consis tently inept? How do our brains really work? Why are the best decisions often impossible to explain to others? ...Show more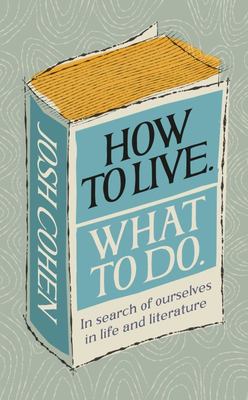 $32.99
AUD
$35.00
(5% off)
Category: Popular Psychology
What can Alice in Wonderland teach us about childhood? Could reading Conversations with Friends guide us through first love? Does Esther Greenwood's glittering success and subsequent collapse in The Bell Jar help us understand ambition? And, finally, what can we learn about death from Tolstoy? Literatur e matters. Not only does it provide escapism and entertainment, but it also holds a mirror up to our lives to show us aspects of ourselves we may not have seen or understood. From jealousy to grief, fierce love to deep hatred, our inner lives become both stranger and more familiar when we explore them through fiction. Josh Cohen, a psychoanalyst and Professor of Modern Literary Theory, delves deep into the inner lives of the most memorable and vivid characters in literature. His analysis of figures such as Jay Gatsby and Mrs Dalloway offers insights into the greatest questions about the human experience, ones that we can all learn from. He walks us through the different stages of existence, from childhood to old age, showing that literature is much more than a refuge from the banality and rigour of everyday life - through the experiences of its characters, it can show us ways to be wiser, more open and more self-aware. ...Show more
$41.00
AUD
Category: Popular Psychology | Series: Nonviolent Communication Guides
What is Violent Communication? If "violent" means acting in ways that result in hurt or harm, then much of how we communicate --judging others, bullying, having racial bias, blaming, finger pointing, discriminating, speaking without listening, criticizing others or ourselves, name-calling, reacting when angry, using political rhetoric, being defensive or judging who's "good/bad" or what's "right/wrong" with people-- could indeed be called "violent communication." What is Nonviolent Communication? Nonviolent Communication is the integration of four things: ; Consciousness: a set of principles that support living a life of compassion, collaboration, courage, and authenticity ; Language: understanding how words contribute to connection or distance ; Communication: knowing how to ask for what we want, how to hear others even in disagreement, and how to move toward solutions that work for all ; Means of influence: sharing "power with others" rather than using "power over others" Nonviolent Communication serves our desire to do three things: ; Increase our ability to live with choice, meaning, and connection ; Connect empathically with self and others to have more satisfying relationships ; Sharing of resources so everyone is able to benefit ...Show more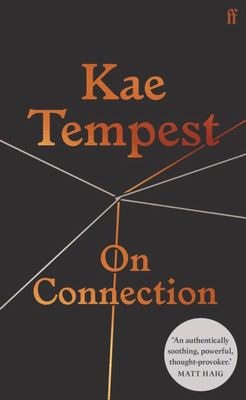 $14.25
AUD
$14.99
(4% off)
Category: Popular Psychology | Series: Faber Social Ser.
Staggering talent Kae Tempest's first work of non-fiction: a hopeful theory of creativity - the power of creative connection to act as the antidote to numbness.The increasingly hyper-individualistic, competitive and exploitative society that we live in has caused a global crisis at the turn of the new d ecade; in order to survive, numbness has pervaded us all.In this urgent and incisive pamphlet, Kae (formerly Kate) Tempest leads the reckoning against this system, placing our legacy in our own hands. Creativity holds the key: the ability to provide us with internal and external connection, to move us beyond consumption, to allow us to discover authenticity and closeness to all others, to deliver us an antidote for our numbness. This is beyond 'art'. Creative connection is anything that brings us closer to ourselves and fellow human beings, and it has the potential to offer insights into mental health, politics and beyond. Powerful, hopeful and full of humanity, On Connection confirms Tempest as one of the most important voices of their generation. ...Show more
$32.99
AUD
$34.99
(5% off)
Category: Popular Psychology
Improve your life, work, relationships and wellbeing with The Cambridge Code. This book provides unprecedented insight into your psychological profile, your innate preferences and traits.Until now, the only way to access a meaningful understanding of the subconscious brain was the equivalent of hours of one-on-one therapy with a top quality psychologist. Developed by Dr Emma Loveridge and Dr Curly Moloney along with a team of scientists and researchers from Cambridge University, The Cambridge Code is a guide that includes exclusive access to a thirty-minute quiz beyond the reach of established psychological measurement, providing you with an instantaneous profile of your subconscious; the DNA of your mind.In clear, easy-to-follow language, it allows you to understand the unconscious code that makes you who you are. Why you have a tendency to act, react, think and behave in certain ways in specific situations.The results of the test reveal unconscious drivers that shape daily thoughts, reactions, desires and choices and are divided into ten key brain areas, from the competitive and rebellious brain, to the gracious and analytical brain. This newfound self-knowledge, aided by the step-by-step analysis throughout the book, will allow you to focus on the areas that may need improvement or support, from work to family and relationships. ...Show more
$23.99
AUD
$24.99
(4% off)
Category: Popular Psychology
Frankl's Man's Search for Meaning sold over 10 million copies and was translated into over 30 languages and was deemed by a survey of the Library of Congress one of "the ten most influential books in America". This volume introduces and presents translations of a number of important but less well-known writings by Viktor Frankl, translated from the original German, in which he forthrightly relates psychology to religious concepts. These cast a strong, new light on the generally received understanding of Frankl's contribution to psychology - "logotherapy" - and its relationship to the soul and universal ethics. ...Show more
$21.99
AUD
$22.99
(4% off)
Category: Popular Psychology | Series: Pelican Bks.
Most people now realize that economic growth, however desirable, will not solve all our problems. Instead, we need a philosophy and a science which encompasses a much fuller range of human need and experience. This book argues that the goal for a society must be the greatest possible all-round happines s, and shows how each of us can become more effective creators of happiness, both as citizens and in our own organizations. Written with Richard Layard's characteristic clarity, it provides hard evidence that increasing happiness is the right aim, and that it can be achieved. Its language is simple, its evidence impressive, its effect inspiring. ...Show more
$21.99
AUD
$22.99
(4% off)
Category: Popular Psychology
NOW WITH A NEW AFTERWORD, THE NEW YORK TIMES BESTSELLER AND THE SOURCE OF THE VIRAL TED TALK What if everything we've been told about addiction is wrong? One of Johann Hari's earliest memories is of trying to wake up one of his relatives and not being able to. As he grew older, he realised there was ad diction in his family. Confused, he set out on a three-year, thirty-thousand mile journey to discover what really causes addiction - and how to solve it. Told through a series of gripping human stories, this book was the basis of a TED talk and animation that have been viewed more than twenty million times. It has transformed the global debate about addiction. ...Show more
$21.99
AUD
$22.99
(4% off)
Category: Popular Psychology
Ernest Becker tackles our relationship to mortality and searches for alternative ways to live.