$23.99
AUD
$24.99
(4% off)
Category: Popular Psychology
The effects of trauma can be devastating for sufferers, their families and future generations. Here one of the world's experts on traumatic stress offers a bold new paradigm for treatment, moving away from standard talking and drug therapies and towards an alternative approach that heals mind, brain and body. 'Van der Kolk draws on thirty years of experience to argue powerfully that trauma is one of the West's most urgent public health issues . . . Packed with science and human stories.' New Scientist' Breathtaking in its scope and breadth, a seminal work by one of the preeminent pioneers in trauma research and treatment.' Peter A. Levine, author of In An Unspoken Voice' Dr. van der Kolk's masterpiece combines the boundless curiosity of the scientist, the erudition of the scholar, and the passion of the truth teller.' Judith Herman, author of Trauma and Recovery ...Show more
$31.50
AUD
$32.99
(4% off)
Category: Popular Psychology
Indigo Project psychologist Mary Hoang will teach you how to face your fears and anxieties and make meaning from loss and pain, to find your true purpose, meaning, and a life that resonates for you. Hidden in the folds of human life are the stories that most of us want to keep in the dark. The shit sto rms, our anxieties, the failed relationships, our sadness, our fears of the future, our psychological pain. Darkness is Golden is a commentary on the universal experience of 'darkness' that weighs on us all, and how those shadows can hold the answers we seek. It's an insightful guide on how to embrace the complexity of the mind when navigating emotions and relationships. Exploring themes of meaning, death, disconnection, vulnerability, forgiveness, identity and what it means to be human, Darkness is Golden is a gripping case for the strength that we all hold, the payoffs of going 'within' and the light that we hide in our shadows. Drawing on her years of psychological and therapeutic expertise, Mary Hoang will teach you how the tools of modern psychology, combined with age-old wisdom, provide you with the alchemy to turn darkness into gold; how to traverse, hopscotch, and shimmy with the web of your secrets, stories, and skeletons - to render purpose, meaning, and a life that resonates for you.   ...Show more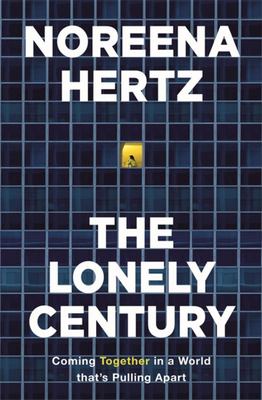 $31.50
AUD
$32.99
(4% off)
Category: Popular Psychology | Reading Level: near fine
A radical call to arms and a bold new vision of how we must act, fast, to reconnect society at individual, government and business level, from a global economist hailed by the Observer as 'one of the world's leading thinkers'. Professor Noreena Hertz has travelled the world to explore the loneliness epi demic first hand: 'renting a friend' in Japan, visiting co-habitation spaces in Israel and trying a week experienced entirely online. From the spread of social media and the rise of AI to the architecture of our cities and the growing elderly population, loneliness is a global issue that is affecting our health and financial security. She takes on a world increasingly dominated by big business and consumerism, and challenges us all - and most importantly, our politicians, business leaders and economists - to take urgent action to ensure we survive and thrive in the centuries to come. The Lonely Century is a bold, game-changing book that has the power to transform how we behave. ...Show more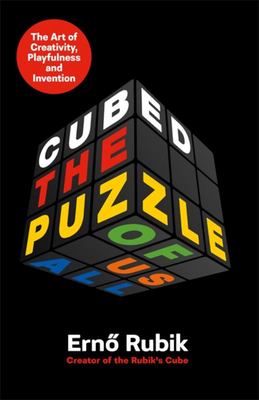 Cubed
by Ernö Rubik
$31.50
AUD
$32.99
(4% off)
Category: Popular Psychology
In CUBED, Rubik covers more than just his journey to inventing his eponymous cube. He makes a case for the importance of being an amateur - as he has always considered himself. He discusses the inevitability of problems during any act of invention. He reveals what it was like to experience the astonishi ng worldwide success of an object he made purely for his own play. And he offers what he thinks it means to be a true creator (hint: anyone can do it). Steeped in the wisdom and also the humility of a born inventor, CUBED offers a unique look at the imperfect science of creation. ...Show more
$23.99
AUD
$24.99
(4% off)
Category: Popular Psychology
From the Sunday Times bestselling author of Surrounded by Idiots. Some people are exceptionally manipulative. They can convince anyone about anything and lure them with their charm. They enjoy controlling others and will do anything to get what they want. Sound familiar? The bad news is that you can' t really escape them. But here comes the good news- you can beat them at their own game. After going through the highs and lows of different personality types (Red, Blue, Green and Yellow) in his international bestseller Surrounded by Idiots, Swedish behavioural expert Thomas Erikson will now show you how your weaknesses and personality traits can be exploited by other people and how you can stop them in their tracks. By learning more about your personality type and how you work, you'll be able to see through any psychopath's manipulative behaviours and fend off their attempts to wreak havoc into your life. Witty, engaging and informative, this book will give you everything you need to handle life's most skilled manipulators and identify the psychopaths in your life... before it's too late! ...Show more
$23.99
AUD
$24.99
(4% off)
Category: Popular Psychology
Frankl's Man's Search for Meaning sold over 10 million copies and was translated into over 30 languages and was deemed by a survey of the Library of Congress one of "the ten most influential books in America". This volume introduces and presents translations of a number of important but less well-known writings by Viktor Frankl, translated from the original German, in which he forthrightly relates psychology to religious concepts. These cast a strong, new light on the generally received understanding of Frankl's contribution to psychology - "logotherapy" - and its relationship to the soul and universal ethics. ...Show more
Blink
by Malcolm Gladwell
$23.99
AUD
$24.99
(4% off)
Category: Popular Psychology
Bestselling author Malcolm Gladwell revolutionises the way we understand the world within. Blink is a book about about choices that seem to be made in an instant - in the blink of an eye - that actually aren't as simple as they seem. Why are some people brilliant decision makers, while others are consis tently inept? How do our brains really work? Why are the best decisions often impossible to explain to others? ...Show more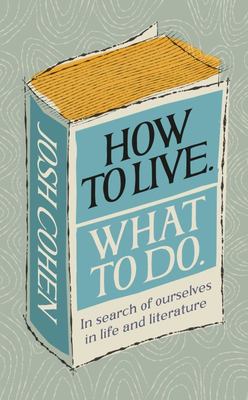 $32.99
AUD
$35.00
(5% off)
Category: Popular Psychology
What can Alice in Wonderland teach us about childhood? Could reading Conversations with Friends guide us through first love? Does Esther Greenwood's glittering success and subsequent collapse in The Bell Jar help us understand ambition? And, finally, what can we learn about death from Tolstoy? Literatur e matters. Not only does it provide escapism and entertainment, but it also holds a mirror up to our lives to show us aspects of ourselves we may not have seen or understood. From jealousy to grief, fierce love to deep hatred, our inner lives become both stranger and more familiar when we explore them through fiction. Josh Cohen, a psychoanalyst and Professor of Modern Literary Theory, delves deep into the inner lives of the most memorable and vivid characters in literature. His analysis of figures such as Jay Gatsby and Mrs Dalloway offers insights into the greatest questions about the human experience, ones that we can all learn from. He walks us through the different stages of existence, from childhood to old age, showing that literature is much more than a refuge from the banality and rigour of everyday life - through the experiences of its characters, it can show us ways to be wiser, more open and more self-aware. ...Show more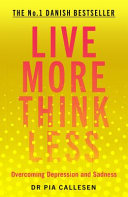 $18.99
AUD
$19.99
(5% off)
Category: Popular Psychology
Stop depression in its tracks with the revolutionary Number 1 Danish bestseller.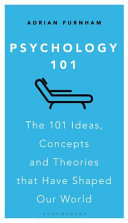 $31.50
AUD
$32.99
(4% off)
Category: Popular Psychology
Psychologists have always shone a torch, and often a spotlight, into many dark corners of the human mind. They study everything, from art preferences to altruism, coaching to criminality, jokes and humour to justice and honesty, as well as sex differences, schizophrenia and sociopathy. Psychology can of fer clear descriptions and explanations for all sort of phenomena. More importantly, psychological research can improve lives in a multitude of ways; many applied psychologists - e.g. clinical, educational, counselling and work psychologists have the primary aim of making people more happy and better able to identify and realise their full potential. Psychology 101 offers bite-size articles of psychological science from Adrian Furnham, a seasoned psychologist with a broad range of expertise. This book is the essential guide for anyone with an interest - either academic, professional or general - in demystifying and understanding the fascinating world of psychological history, theories, issues and beliefs. ...Show more
$21.99
AUD
$22.99
(4% off)
Category: Popular Psychology | Reading Level: very good
No Marketing Blurb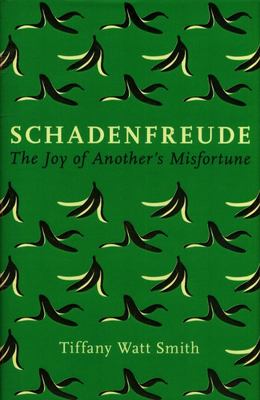 $23.99
AUD
$24.99
(4% off)
Category: Popular Psychology | Series: Wellcome Ser.
An entertaining and insightful exploration of schadenfreude: the deliciously dark and complex joy we've all felt, from time to time, at news of others' misfortunes. You might feel schadenfreude when... the boss calls himself "Head of Pubic Services" on an important letter. a cool guy swings back on his chair, and it tips over. a Celebrity Vegan is caught in the cheese aisle. an aggressive driver cuts you off - and then gets pulled over. your co-worker heats up fish in the microwave, then gets food poisoning. an urban unicyclist almost collides with a parked car. someone cuts the line for the ATM - and then it swallows their card. your effortlessly attractive friend gets dumped.   We all know the pleasure felt at someone else's misfortune. The Germans named this furtive delight in another's failure schadenfreude (from schaden damage, and freude, joy), and it has perplexed philosophers and psychologists for centuries. Why can it be so satisfying to witness another's distress? And what, if anything, should we do about it?   Schadenfreude illuminates this hidden emotion, inviting readers to reflect on its pleasures, and how we use other people's miseries to feel better about ourselves. Written in an exploratory, evocative form, it weaves examples from literature, philosophy, film, and music together with personal observation and historical and cultural analysis. And in today's world of polarized politics, twitter trolls and "sidebars of shame," it couldn't be timelier.   Engaging, insightful, and entertaining, Schadenfreude makes the case for thinking afresh about the role this much-maligned emotion plays in our lives -- perhaps even embracing it.   ...Show more