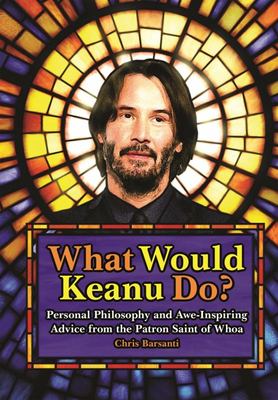 $25.99
AUD
$26.99
(3% off)
Category: Philosophy
From Speed's "What would you do?" to Point Break's "If you want the ultimate, you've got to be willing to pay the ultimate price," Keanu Reeves's movies are consistently built around philosophical questions that challenge viewers at the same time they're being entertained.   What Would Keanu Do? exami nes everyday challenges faced by readers and helps solve those same problems by applying the philosophical lessons espoused by Reeves (or one of his films).   From John Wick and Toy Story 4 to Dangerous Liaisons, The Matrix and everything in between, this humorous yet helpful book provides all of the insight and guidance you'll ever need.   And remember: As noted in the immortal lyrics of Kansas - and dramatically delivered by one Ted Theodore Logan - All we are is dust in the wind. ...Show more
$23.99
AUD
$24.99
(4% off)
Category: Philosophy
From the team that brought you The Obstacle Is the Way and Ego Is the Enemy, a beautiful daily devotional of Stoic meditations--an instant Wall Street Journal and USA Today Bestseller.   Why have history's greatest minds--from George Washington to Frederick the Great to Ralph Waldo Emerson, along with today's top performers from Super Bowl-winning football coaches to CEOs and celebrities--embraced the wisdom of the ancient Stoics? Because they realize that the most valuable wisdom is timeless and that philosophy is for living a better life, not a classroom exercise.   The Daily Stoic offers 366 days of Stoic insights and exercises, featuring all-new translations from the Emperor Marcus Aurelius, the playwright Seneca, or slave-turned-philosopher Epictetus, as well as lesser-known luminaries like Zeno, Cleanthes, and Musonius Rufus. Every day of the year you'll find one of their pithy, powerful quotations, as well as historical anecdotes, provocative commentary, and a helpful glossary of Greek terms.   By following these teachings over the course of a year (and, indeed, for years to come) you'll find the serenity, self-knowledge, and resilience you need to live well. ...Show more
$32.99
AUD
$34.99
(5% off)
Category: Philosophy
From the bestselling authors of The Daily Stoic comes an inspiring guide to the lives of Stoicism's greatest practitioners. For millennia, Stoicism has been the ancient philosophy that attracts those who seek greatness, from athletes to politicians and everyone in between. And no wonder: its embrace of self-mastery, virtue and indifference to that which we cannot control has much to offer those grappling with today's chaotic world. But who were the Stoics?In this book, Ryan Holiday and Steohen Hanselman offer a fresh approach to understanding Stoicism through the lives of the people who practiced it. Through short biographies of all the famous, and lesser-known, Stoics, this book will show what it means to live stoically, and reveal the lessons to be learned from their struggles and successes. The result is a treasure trove of insights for anyone in search of living a good life. ...Show more
$15.99
AUD
$16.99
(5% off)
Category: Philosophy
A prominent Viennese psychiatrist before the war, Viktor Frankl was uniquely able to observe the way that he and other inmates coped with the experience of being in Auschwitz. He noticed that it was the men who comforted others and who gave away their last piece of bread who survived the longest - and w ho offered proof that everything can be taken away from us except the ability to choose our attitude in any given set of circumstances.The sort of person the prisoner became was the result of an inner decision and not of camp influences alone. Only those who allowed their inner hold on their moral and spiritual selves to subside eventually fell victim to the camp's degenerating influence - while those who made a victory of those experiences turned them into an inner triumph.Frankl came to believe that man's deepest desire is to search for meaning and purpose. This outstanding work offers us all a way to transcend suffering and find significance in the art of living. ...Show more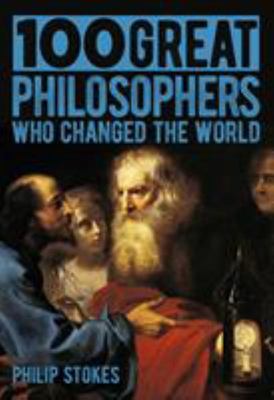 $22.99
AUD
$25.99
(11% off)
Category: Philosophy
Philosophy in the West has a long and venerable tradition, stretching back to almost six centuries before the birth of Christ. 100 Great Philosophers Who Changed the World introduces one hundred of the world's greatest philosophers and locates them within the school to which their work belongs. Refreshi ngly accessible, this accomplished book presents a lucid exposition of the thought of the great philosophers of the Western tradition. As such, it is invaluable both to readers seeking a clear introduction to the work of individual philosophers and to those coming to the subject for the first time. Book jacket. ...Show more
$18.99
AUD
$19.99
(5% off)
Category: Philosophy | Series: 200 Words Ser.
If you have ever felt at a disadvantage when joining in a conversation on a subject that you aren't confident about, this new series is for you. Each book features definitions of two hundred words frequently used to describe and discuss a smart subject. Philosophy can be baffling, as well as fascinating , to the best of us. Let Anja Steinbauer guide you through doubt, dialectic, Dao, and much more. ...Show more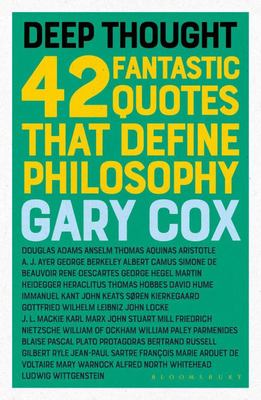 $18.99
AUD
$19.99
(5% off)
Category: Philosophy
Gary Cox guides us through 42 of the most misunderstood, misquoted, provocative and significant quotes in the history of philosophy providing a witty and compelling commentary along the way. This entertaining and illuminating collection of quotes doesn't merely list who said what and when, it explores w ho each philosopher is and what he or she really meant when they said what they said. Viewing each quote as a philosophical thesis in itself, Cox probes the writings of everyone from Douglas Adams to A.J. Ayer and Thomas Aquinas to Karl Marx. This is a philosophical journey through history, culture and writing to bring us to a deeper understanding of why we think the way we do. As Douglas Adams points out, if there is no final answer to the question, 'What is the meaning of life?', '42' is as good or bad an answer as any other. Here Cox shows that 42 quotes might be even better! ...Show more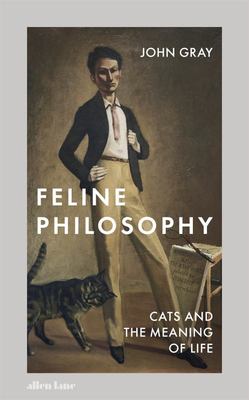 $37.99
AUD
$39.99
(5% off)
Category: Philosophy
The history of philosophy has been a predictably tragic or comical succession of palliatives for human disquiet. Thinkers from Spinoza to Berdyaev have pursued the perennial questions of how to be happy, how to be good, how to be loved, and how to live in a world of change and loss. But perhaps we can l earn more from cats - the animal that has most captured our imagination - than from the great thinkers of the world. In Feline Philosophy, the philosopher John Gray discovers in cats a way of living that is unburdened by anxiety and self-consciousness, showing how they embody answers to the big questions of love and attachment, mortality, morality, and the Self: Montaigne's house cat, whose unexamined life may have been the one worth living; Meo, the Vietnam War survivor with an unshakable capacity for "fearless joy"; and Colette's Saha, the feline heroine of her subversive short story "The Cat", a parable about the pitfalls of human jealousy. Exploring the nature of cats, and what we can learn from it, Gray offers a profound, thought-provoking meditation on the follies of human exceptionalism and our fundamentally vulnerable and lonely condition. He charts a path toward a life without illusions and delusions, revealing how we can endure both crisis and transformation, and adapt to a changed scene, as cats have always done. ...Show more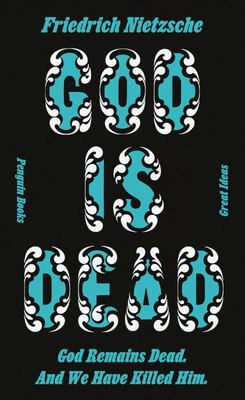 $9.50
AUD
$9.99
(4% off)
Category: Philosophy | Series: Penguin Great Ideas Ser.
'We have left dry land and put out to sea! We have burned the bridge behind us - what is more, we have burned the land behind us!' Nietzsche's devastating demolition of religion would have seismic consequences for future generations. With God dead, he envisages a brilliant future for humanity: one in wh ich individuals would at last be responsible for their destinies. One of twenty new books in the bestselling Penguin Great Ideas series. This new selection showcases a diverse list of thinkers who have helped shape our world today, from anarchists to stoics, feminists to prophets, satirists to Zen Buddhists. ...Show more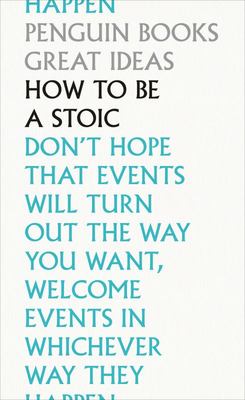 How to Be a Stoic
by Epictetus; Seneca; Marcus Aurelius
$9.50
AUD
$9.99
(4% off)
Category: Philosophy | Series: Penguin Great Ideas Ser.
'Don't hope that events will turn out the way you want, welcome events in whichever way they happen' How can we cope when life's events seem beyond our control? These words of consolation and inspiration from the three great Stoic philosophers - Epictetus, Seneca and Marcus Aurelius - offer ancient wisd om on how to face life's adversities and live well in the world. One of twenty new books in the bestselling Penguin Great Ideas series. This new selection showcases a diverse list of thinkers who have helped shape our world today, from anarchists to stoics, feminists to prophets, satirists to Zen Buddhists. ...Show more
$21.99
AUD
$22.99
(4% off)
Category: Philosophy
What aspects of your life do you really control? What do you do when you cannot guarantee that things will turn out in your favour? And what can Stoicism teach us about how to live together? In the past few years, Stoicism has been making a comeback. But what exactly did the Stoics believe? In Lessons in Stoicism, philosopher John Sellars weaves together the key ideas of the three great Roman Stoics - Seneca, Epictetus and Marcus Aurelius - with snapshots of their fascinating lives, to show us how their ideas can help us today. In vivid prose, Sellars shows how the works of these three Stoics have inspired readers ever since, speaking as they do to some of the perennial issues that face anyone trying to navigate their way through life. Their works, fundamentally, are about how to live - how to understand one's place in the world, how to cope when things don't go well, how to manage one's emotions and how to behave towards others. Consoling and inspiring, Lessons in Stoicism is a deeply thoughtful guide to the philosophy of a valuable life. ...Show more
$16.99
AUD
$17.99
(5% off)
Category: Philosophy | Reading Level: Scholarly/Undergraduate
A #1 NEW YORK TIMES BESTSELLER One of the most salient features of our culture is that there is so much bullshit. Everyone knows this. Each of us contributes his share. But we tend to take the situation for granted. Most people are rather confident of their ability to recognize bullshit and to avoid bei ng taken in by it. So the phenomenon has not aroused much deliberate concern. We have no clear understanding of what bullshit is, why there is so much of it, or what functions it serves. And we lack a conscientiously developed appreciation of what it means to us. In other words, as Harry Frankfurt writes, "we have no theory."   Frankfurt, one of the world's most influential moral philosophers, attempts to build such a theory here. With his characteristic combination of philosophical acuity, psychological insight, and wry humor, Frankfurt proceeds by exploring how bullshit and the related concept of humbug are distinct from lying. He argues that bullshitters misrepresent themselves to their audience not as liars do, that is, by deliberately making false claims about what is true. In fact, bullshit need not be untrue at all.   Rather, bullshitters seek to convey a certain impression of themselves without being concerned about whether anything at all is true. They quietly change the rules governing their end of the conversation so that claims about truth and falsity are irrelevant. Frankfurt concludes that although bullshit can take many innocent forms, excessive indulgence in it can eventually undermine the practitioner's capacity to tell the truth in a way that lying does not. Liars at least acknowledge that it matters what is true. By virtue of this, Frankfurt writes, bullshit is a greater enemy of the truth than lies are. ...Show more