$6.99
AUD
Category: Humour
The story of how Ballina's famous Big Prawn, opened in 1990, fell into neglect and was 'born again' on the site of Bunnigs new store in 2013.
$29.99
AUD
$32.99
(9% off)
Category: Humour
From the heart of the Western Queensland Channel Country, Australia's oldest and favourite newspaper details our country's very rocky start to a new decade that was supposed to be one of great optimism and innovation. 2020 was meant to be our year of healing. A time to tend to the wounds of a country t orn asunder by a decade of divisive political and media debates. A lack of confidence in the international sporting arena. A 24-hour news cycle that has destroyed the pub test.We thought all of the uncertainty was behind us. The federal election delivered us Scotty from Marketing. The Quiet Australian spoke up. Gay marriage? Yep. Climate change? Let's wait and see what happens. Smudge and Warner had served their time and, together as a nation, it was time to rebuild.But fate had other plans, starting with the worst bushfires in human memory. While large swathes of the country burned, our politicians were either on holidays or giving their mates grants to build indoor pools in blue-ribbon seats. Surely, it couldn't get worse. 'ken oath it could. Mother nature arrived as COVID-19, and told us all to go to our rooms.   ...Show more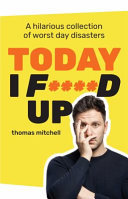 $23.99
AUD
$24.99
(4% off)
Category: Humour
A toe curling, laugh out loud collection of worst day disasters.   I'd always rolled my eyes when people describe things as 'happening in slow motion'. Surely everything happens in regular time and it's only when you replay it in your head that it seems to slow down?But as the car lurched forward and I found myself sailing through the back of the garage, I finally understood what they meant.   When a trip to meet his new girlfriend's grandparents ends in disaster (think a crashed ute, an angry wasp and a cranky farmer with a shotgun), Thomas Mitchell knows one thing for sure: bad days make for great stories.   While we might not like to admit it, we can't help but find a sneaky pleasure in other people's misfortune. It's the reason fail compilations rack up millions of views on YouTube or television shows like Funniest Home Videos exist at all.   Deep down we're addicted to the downfall of our fellow humans, and if there was ever a point in history when we needed a laugh, it's now.   Today I F***D Up is a collection of tall tales but true that are equal parts hilarious and horrifying; a timely reminder that no matter how terrible things get, they could always be worse. So much worse.   ...Show more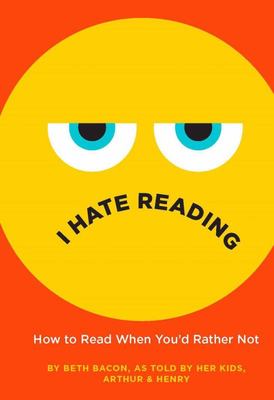 $18.99
AUD
$19.99
(5% off)
Category: Humour | Reading Level: near fine
A colourful, bold and cheeky love song to the joys of books, for the most reluctant of readers. OK. So we all know reading is hard. And boring. Want to know how to get out of it? If someone's nagging you to open a book, grab this one! Inside you'll find perfect tips on how to fool people into thinking y ou're reading. You may even find yourself turning the pages after all... ...Show more
$18.99
AUD
$19.99
(5% off)
Category: Humour
Find the Farter is a fun book for children on who was the one amongst them who farted! There are 12 sound bites on different locations from being on the Bus, to going to the zoo, all filled with funny illustrations and you have to guess who did that !! Age groups from 2+ years, this funny quirky book wi ll entertain children for hours trying to figure out who was the farter and how to identify the right person. ...Show more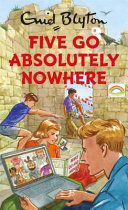 $18.99
AUD
$19.99
(5% off)
Category: Humour
'Ah! This is the dream!' says Julian one morning. 'With good old British common sense and community spirit like this, there's no reason that we couldn't exist on the island like this for the rest of our days!' What could possibly go wrong . . .? Anne has gathered Julian, Dick, George and, of course, T immy, together for a last nostalgic jaunt in the countryside together before grown-up responsibilities take the four cousins off in different directions. It's only natural that they find their way onto Kirrin Island for a look around, as this might be the last time they're here together as a group. They are planning just to spend the night there and come home the next day, perhaps with a little exploring in the dungeon for old time's sake. But that night they hear the country has gone into lockdown. They are not allowed to leave. With their usual resourcefulness, they are determined to make the best of it, and remain cheerful and healthy. As Anne keeps saying: They're lucky, really, to have all this countryside and fresh air at their disposal!   ...Show more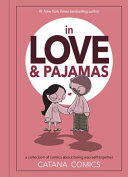 $26.80
AUD
$27.99
(4% off)
Category: Humour
From the author of the #1 New York Times bestseller Snug and the bestselling Little Moments of Love comes an all-new collection, In Love & Pajamas by Catana Chetwynd of Catana Comics!  When you've reached that sweatpants-wearing cozy place in your relationship, it's all In Love & Pajamas! This brand-new collection of Catana Comics presents some fan favourites and half of the book features never-before-seen comics that delight and amuse readers of all ages. Wholesome, sweet, feel-good humour! ...Show more

$26.80
AUD
$27.99
(4% off)
Category: Humour | Series: Secrets from the Force for Balance and Peace Ser.
Star Wars(R) The Jedi Mind takes quotations and lessons from Star Wars and pairs them with practices such a breathing, posture, and meditation.   The Jedi Code is focused on peace, knowledge, serenity, and balance--principles that readers can engage in their own lives.   The philosophical tenets are applicable not just in the galaxy far, far away, but also in our own galaxy, here and now.   - Quoted wisdom offers day-to-day life lessons- An accessible pop culture spin on the Star Wars universe- Features 20 color illustrations to illuminate the book's thoughtful advice   "Trust your feelings."--Obi-Wan Kenobi   Star Wars: The Jedi Mind is the perfect gift for Star Wars fans looking for balance, and seekers of inner calm open to learning from the Jedi Masters.   - Perfect gift for Star Wars fans who love self-care, reflection, and mindfulness- An enjoyable and useful primer for Star Wars lovers who are seeking inner calm- Add it to the shelf with books like Star Wars: Be More Yoda: Mindful Thinking from a Galaxy Far Far Away by Christian Blauvelt and Star Wars: The Empire Strikes Back So You Want to Be a Jedi? by Adam Gidwitz.   Copyright (c) 2020 by Lucasfilm LTD. and (TM). All Rights Reserved. Used Under Authorization. ...Show more
$18.99
AUD
$19.99
(5% off)
Category: Humour
Think of Wreck This Journal as the anarchist's Artist's Way - the book for those who've always wanted to draw outside the lines but were afraid to do it. For anyone who's ever wished to, but had trouble starting, keeping, or finishing a journal or sketchbook comes Wreck This Journal, an illustrated book featuring a subversive collection of suggestions, asking readers to muster up their best mistake - and mess-making abilities to fill the pages of the book (and destroy them). Through a series of creatively and quirkily illustrated prompts, acclaimed artist Keri Smith encourages journalers to engage in 'destructive' acts - poking holes through pages, adding photos and defacing them, painting with coffee, colouring outside the lines, and more - in order to experience the true creative process. With Keri Smith's unique sensibility, readers are introduced to a new way of art and journal making, discovering novel ways to escape the fear of the blank page and fully engage in the creative process. A new edition of Keri Smith's bestseller, with updated material ...Show more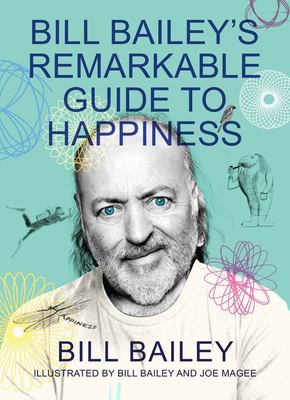 $32.99
AUD
$35.00
(5% off)
Category: Humour
In Bill Bailey's Remarkable Guide to Happiness, Bill explores the nature of happiness and ways to be, well, happy. Being Bill Bailey however, he does so in his own, remarkable, Bill Bailey way. From paddle-boarding down the Thames in a Santa hat, to wild swimming in a glacial river, Bill considers the e xhilaration of the outdoors, as well as the quieter pleasures of clearing out your moth-eaten grey t-shirts. He attempts to see beyond the mumbo-jumbo of the wellness industry and aims for the heart of real joy and contentment - and how we can all achieve it. This collection of funny, meditative and thoughtful essays seeks out simplicity and clarity as a corrective to the endless background noise of anxiety-inducing news chatter. Whether it's whooping aloud while cycling through a pine forest, putting pen to paper, or immersing yourself in music, Bill's guide to happiness is an antidote to the frenetic whirl of modern life. Fully illustrated with drawings by Bill himself, this is a wonderful gift of a book for anyone who needs a slice of comfort. ...Show more
$15.99
AUD
$16.99
(5% off)
Category: Humour
Step inside the wonderful wardrobe of cats and get ready to see their transfurrmation. This gem of a book features an adorable array of cats donning hats for all occasions, from the beret to the fedora and the sombrero to the tiara. Featuring full-color illustrations from artist Jo Clark, alongside witt y descriptions of cats from around the world, this is the purrfect book to inspire your kitty's new closet. ...Show more
Cow Yoga
by Willow Creek Press
$23.95
AUD
$24.95
(4% off)
Category: Humour
ovine fascination with yoga is sweeping pastures throughout the world. Cows are turning to this ancient discipline in herds to reap the benefits of relaxation, improved flexibility, and increased milk production. Impossible? One might think so if this fascinating book didn't provide photographic proof of Guernseys, Holsteins and other contented cows demonstrating 45 classic yoga poses including: Downward Facing Bovine (Udder Mooca Svavasana) and Salutation (Hooven Skyhigh). Each amazing full-color photograph is accompanied by an inspiring quotation to motivate readers on their own path to self-fulfillment. ...Show more