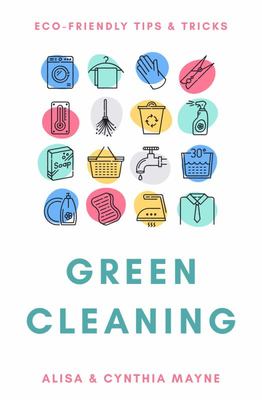 $28.50
AUD
$29.99
(4% off)
Category: House and Home
Green Cleaning is your go-to guide for beating the big companies at their own game, giving you chemical-free tips, tricks and recipes to clean everything from the bathroom tiles to red wine stains on carpet and blocked drains. All recipes are 100% environmentally and budget friendly, making sure your cl eaning footprint is green and cost effective. Learn how to harness the natural cleaning power of common household ingredients such as lemons, bicarb soda and vinegar to cut through grease and grime with minimal effort and cost.A simple life is a lovely life and the fabulous side effects of this lifestyle is more money, less chemicals, a happier planet, more time, less waste and less toxins for your body to have to process. This book was written as a workbook, you can start your new cleaning journey by simply embracing one new way to clean at the start, or by using many of the tips at once. Each tiny change makes a big change over time. ...Show more
$23.99
AUD
$24.99
(4% off)
Category: House and Home
A modern classic for a new generation looking for environmentally friendly, thrifty, tried and true solutions for tackling everyday household tasks.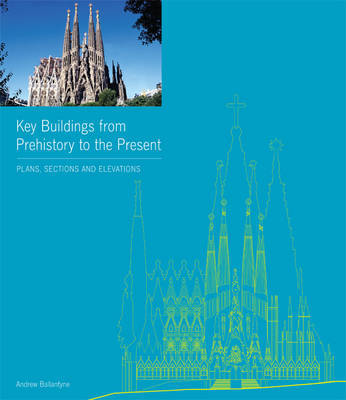 $29.99
AUD
$65.00
(53% off)
Category: Architecture | Series: Plans, Sections and Elevations
The latest in this successful series, this book features around 150 of the most important buildings in the history of world architecture - from the pyramids and Parthenon to some of the most significant works by recent architects. The buildings are organized by type - from places of worship and publ ic buildings to houses - and are divided into nine chapters, each with an informative introduction that surveys the history of that type. For each building there are numerous, accurate scale drawings showing a combination of floor plans, elevations and sections as appropriate, all specially redrawn for this book. The quality and number of the line drawings, together with the authoritative text by a renowned architectural historian, allow all the buildings to be understood in detail and make this an invaluable resource for students. ...Show more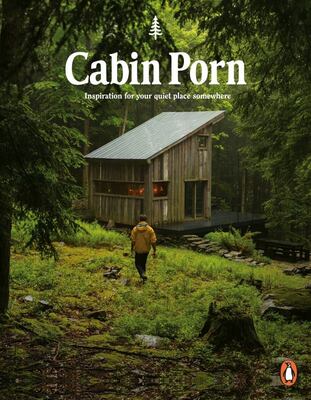 Cabin Porn
by Zach Klein; Steven Leckart
$23.99
AUD
$24.99
(4% off)
Category: House and Home
Addictive ... a charter for wistfulness' Observer'An enchanting rabbit hole of handmade houses' The New York Times'The Bible of pared back, natural living' Der Spiegel'Take a deep breath and let the inspiration sink in' GQCabin Porn began as an on-line project created by a group of friends to inspire th eir own home building. As they collected more photos, their site attracted thousands of submissions from other cabin builders and a passionate audience of more than ten million people. This book is an invitation to slow down, take a deep breath, and enjoy the beauty and serenity that happens when nature meets simple craft. ...Show more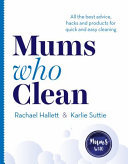 $28.50
AUD
$29.99
(4% off)
Category: House and Home
Most of us don't love cleaning, but it's something that has to be done. So why not share all our trusty tips and clever shortcuts with each other to get the job done quicker? Rachael and Karlie are the creators of Mums Who Clean, the busy Facebook group where hundreds of thousands of Aussie mums swap t heir secrets for keeping their homes fresh and sparkling and dealing with domestic dilemmas. Whether it's soap scum in the shower, stubborn oven mess or kids' slime disasters, these ladies have the solutions - and often they're things you'd never think of trying! Combining all this tried-and-tested advice in one handy guide, Mums Who Clean covers- - The community's top cleaning products and tools, and how to use them for the best results - Exactly how to clean your home, room by room - Budget-friendly cleaning and odour-eliminating recipes - Dealing with unexpected guests and an out-of-control house - Real-estate cleaning - Creating a cleaning schedule for your family Enjoy the most gleaming and organised house you've ever had with Mums Who Clean. ...Show more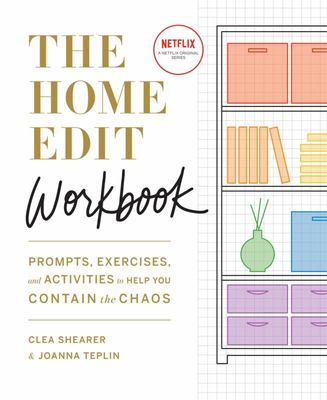 $32.99
AUD
$35.00
(5% off)
Category: House and Home
A Netflix Original Series. The New York Times bestselling authors of The Home Edit and The Home Edit Life. Clea Shearer and Joanna Teplin are back with an inspiring, easy-to-use workbook to help you organize and maintain your living spaces. Here are 52 challenges for every room of the home - from org anizing a junk drawer and your home office desk to arranging the apps on your phone by colour. The workbook is structured so you can tackle one challenge a week or breeze through your whole home in a few months. Included: - Helpful organization tips and tricks - Space for writing checklists, shopping lists, and to-do lists - Activities that help you accomplish your goals at your own pace - Writing prompts for capturing memories connected to the things you own - Peel-able gold star stickers to mark your progress Clea and Joanna are here to help you edit your life and keep it that way. 'Move over, Marie Kondo - Clea Shearer and Joanna Teplin are the professional organisers the A-list now let rifle through their drawers.' - Sunday Times Style ...Show more
$42.99
AUD
$45.00
(4% off)
Category: House and Home
Renovating or building your own home is one of the biggest investments (financially and emotionally) you can ever make. For years, the BuildHer Collective have helped women around the world make this a fun, rewarding and empowering experience. Led by dynamic Australian duo Kribashini Hannon and Rebeka M organ, BuildHer have created a movement. In this book, they're here to share their building expertise, for women of all experience levels. Whether you're contemplating a renovation, or are flipping your third property, this book is catered for varying levels of experience in building and construction. (Even those of us with zero experience!) Using case studies and stories from the BuildHer community, Kribashini and Rebeka show how anyone can achieve their goal and become an accomplished BuildHer. ...Show more
$47.50
AUD
$49.99
(4% off)
Category: House and Home
Home builders can contribute in many ways to reduce the use of products and processes that convert solid and liquid carbon containing materials into gaseous carbon. Everyone is now aware of the advantages of correctly oriented, well insulated houses with sensible ventilation and comfort systems. In this revised edition of the best selling complete guide to building your own home, George Wilkie updates and adds a new section on energy and environmental efficiency. An increasing key factor in building homes now is the environmental efficiency of the building function and its materials. The aim in many local authorities is to mitigate against factors that reduce the quality of the natural environment. This revised edition includes in detail the practical steps that owner builders need to take to ensure their building meets the aims of local regulations in environmental efficiency. The new section covers areas such as power sources, water saving, recycling materials, heating and lighting systems - this incorporates windows, choosing the aspect of the house, insulation systems and building structure. ...Show more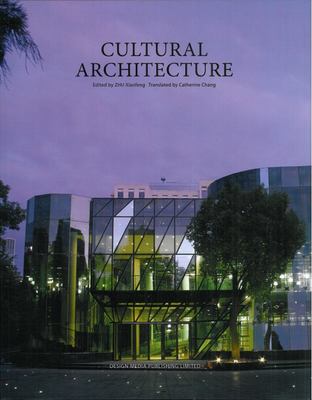 $19.99
AUD
$80.00
(75% off)
Category: Architecture
In this book, Chinese star architects/architectural design firms present their works completed since 2000. These buildings are created with innovative concepts and unique architectural languages for cultural events, such as museums, art galleries, and memorials. They witness the inheritance and developm ent of Chinese culture in contemporary China, and they are the windows created by Chinese leading architects for the world to know Chinese culture. ...Show more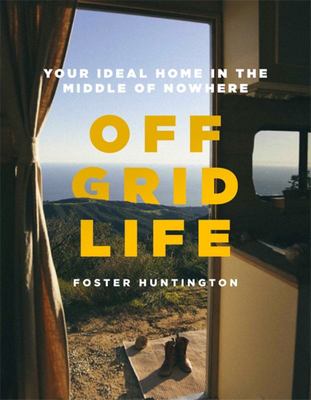 $42.99
AUD
$45.00
(4% off)
Category: House and Home
Bestselling Van Life author Foster Huntington shares his experiences - as well as others - living by his own rules in this aspirational book filled with awe-inspiring photographs of unique homes in unexpected places. After spending three years on the road living in a camper van, Foster Huntington conti nued his unconventional lifestyle by building a two-story treehouse. Foster, like many others, are finding freedom, tranquility, and adventure in living off the grid in unconventional homes. Perfect for fans of Van Life and Cabin Porn and those who yearn for a simpler existence, Off Grid Life showcases unique dwellings from all around the world. Organized into sections like tree houses, tiny houses, shipping containers, yurts, boathouses, barns, vans, and more, the 250 aspirational photographs feature enviable settings like stunning beaches, dramatic mountains and picturesque forests. Also included are images of fully designed interiors with kitchens and sleeping quarters as well as interviews with solo dwellers, couples, and families who are living lives off the beaten path. ...Show more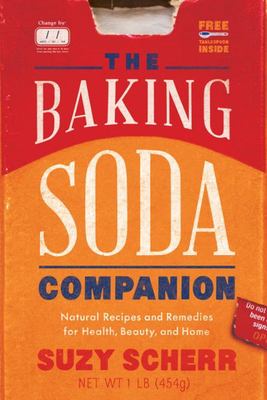 $19.95
AUD
$20.95
(4% off)
Category: House and Home | Series: Countryman Pantry Ser.
75 ways to make life easier--with baking soda Everyone has baking soda on hand to help cookies rise and keep the pantry smelling fresh. But this simple compound also has dozens of other applications for health, cleaning, gardening, and more. In The Baking Soda Companion, Suzy Scherr explains just how useful this all-natural pantry staple can be. Make extra-fluffy scrambled eggs, clean the coffee pot, soothe bug bites, mix up toothpaste and shampoo, remove stubborn grass stains, repel garden pests, and more. This is a straightforward, informative guide for anyone who wants to incorporate simple, affordable, and natural solutions into their day-to-day routine. ...Show more