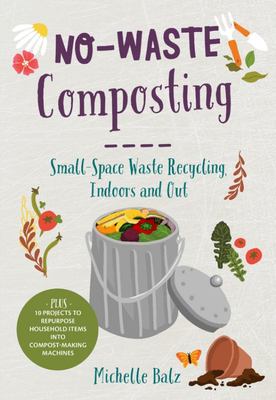 $28.50
AUD
$29.99
(4% off)
Category: Gardening | Series: No-Waste Gardening Ser.
No-Waste Composting includes step-by-step plans for multiple small-scale indoor and outdoor composting systems that turn repurposed household items into containment systems for composting kitchen scraps and yard waste.
Habitat Garden
by Peter Grant; Bary Dowling (Foreword by)
$3.99
AUD
$27.95
(85% off)
Category: Gardening | Series: Gardening Australia Ser.
Habitat Garden shows readers how to design and create a garden full of Australian native plants that, in turn will encourage Australian insects and animals to thrive.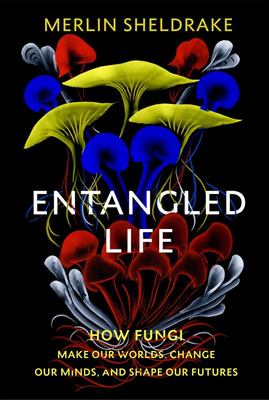 $32.99
AUD
$35.00
(5% off)
Category: Gardening
'A dazzling, vibrant, vision-changing book. Sentence after sentence stopped me short. I ended it wonderstruck at the fungal world. A remarkable work by a remarkable writer' - ROBERT MACFARLANE, author of Underland. There is a lifeform so strange and wondrous that it forces us to rethink how life works. .. Neither plant nor animal, it is found throughout the earth, the air and our bodies. It can be microscopic, yet also accounts for the largest organisms ever recorded, living for millennia and weighing tens of thousands of tonnes. Its ability to digest rock enabled the first life on land, it can survive unprotected in space, and thrives amidst nuclear radiation. In this captivating adventure, Merlin Sheldrake explores the spectacular and neglected world of fungi: endlessly surprising organisms that sustain nearly all living systems. They can solve problems without a brain, stretching traditional definitions of 'intelligence', and can manipulate animal behaviour with devastating precision. In giving us bread, alcohol and life-saving medicines, fungi have shaped human history, and their psychedelic properties, which have influenced societies since antiquity, have recently been shown to alleviate a number of mental illnesses. The ability of fungi to digest plastic, explosives, pesticides and crude oil is being harnessed in break-through technologies, and the discovery that they connect plants in underground networks, the 'Wood Wide Web', is transforming the way we understand ecosystems. Yet they live their lives largely out of sight, and over ninety percent of their species remain undocumented. Entangled Life is a mind-altering journey into this hidden kingdom of life, and shows that fungi are key to understanding the planet on which we live, and the ways we think, feel and behave. The more we learn about fungi, the less makes sense without them. ...Show more
$32.99
AUD
$35.00
(5% off)
Category: Gardening
 While most Australians live in capital cities, at one time or another we all covet the charm and slower pace of country living. But if a tree change isn't feasible for suburbanites, why not combine the best of both worlds at home? My Suburban Farm is a gorgeous guide to bringing the rustic romance, cra ft aesthetic and home-grown joy of rural life into your very own suburban nook.From the meditative delights of craft to the satisfaction of growing and cooking your veggies, this book celebrates everything handmade, home-grown and heart-warming. Ainslee Costa, creator of the popular My Suburban Farm Instagram account, shares her tips and tricks on everything from candle-making to pottery, hunting for vintage wares to keeping chickens. With My Suburban Farm you'll learn to bring the simple pleasures of the country into any space.   ...Show more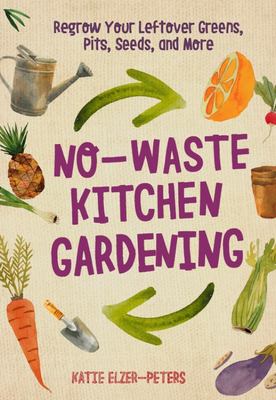 $28.50
AUD
$29.99
(4% off)
Category: Gardening | Series: No-Waste Gardening Ser.
No-Waste Kitchen Gardening is a fun and colorful exploration of the amazing results you can get by re-growing vegetable cutoffs and scraps into harvestable, edible plants. Stop tossing your carrot stumps, loose cilantro sprigs, lettuce and cabbage stalks, and apple cores in the trash The expert advice in No-Waste Kitchen Gardening, gives you all the instruction and tricks you'll need to grow and re-propagate produce from food waste. You'll be astonished at how much food waste you can re-grow. You'll also find some helpful general information about growing indoors and maintaining your re-grown plants. Two-part photo instructions show first what the root, chunk seed, or leaf should look like when you re-plant it, and second, when to harvest or re-plant it in soil to continue growing. Edibles big and small, quick to grow and those that take a big longer, are included, so you can pick and choose which projects to take on. A few of the many plants profiled include: Green onions Tomatoes Melons Avocadoes Potatoes Carrots Cut back on your food waste, cultivate your own food easily, and maybe even share gardening with a new generation, all with the advice from No-Waste Kitchen Gardening. ...Show more
$37.99
AUD
$39.99
(5% off)
Category: Gardening
Practical Self Sufficiency is a wonderfully useful and accessible book that contains something for absolutely everyone. This fully updated guide, now in a paperback edition, offers clear step-by-step information in classic DK style and offers a greater focus on the issues surrounding sustainable living for people in urbanised parts of Australia. You will find practical advice on reducing your carbon footprint; growing and using your own fruit and vegetables; keeping chickens and other animals; community gardening, design options for energy saving and retrofitting, and doing more with less. With authoritative advice, step-by-step guidance and fascinating illustrations, Practical Self Sufficiency will help you make simple changes that can have a major impact on your life and reduce your impact on the planet. ...Show more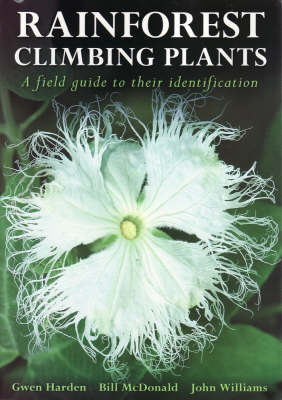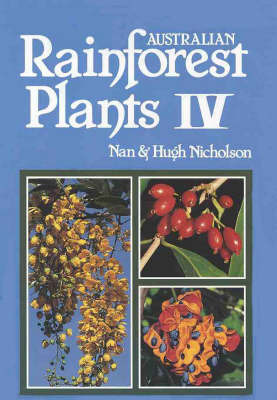 $18.95
AUD
$19.95
(5% off)
Category: Gardening
Includes 114 species of rainforest plants, each beautifully illustrated.
Prick
by Gynelle Leon
$26.80
AUD
$27.99
(4% off)
Category: Gardening
Prick is a stylish, practical, modern guide to the world of cacti and succulents. "A comprehensive guide" BBC Gardeners' World Magazine Cacti and succulents are the plant of the moment. Beautiful, affordable and - if you know how - easy to care for, they're a short cut to creating brighter, calmer, mo re relaxing spaces in the home and office. In Prick, cactus and succulent expert Gynelle Leon gives you all the knowledge you need to help your plants thrive in a simple, easy-to-understand way. Featuring: A plant gallery, showcasing the many weird and wonderful varieties A chapter of styling ideas to show off your plants A care guide to help your cacti and succulents flourish As an RHS-award-winning plant photographer and founder of London's only shop dedicated to cacti and succulents, Gynelle is the perfect guide on your path to cactus know-how. ...Show more
$37.99
AUD
$39.99
(5% off)
Category: Gardening
There's never been a more crucial time to droughtproof your garden and to consider Australian native plants as a key component in your outdoor space. This award-winning practical volume, from two of the country's foremost horticultural experts, offers everything you need to know about designing and grow ing a garden that promotes careful water use and features Australian native plants in the home garden.Including information on the fundamentals of Australian soils, cultivation techniques, drainage, pruning, fertilising and maintenance, as well as creating a fire-resistant garden, establishing habitats attractive to native fauna and growing your own bush foods. The Waterwise Australian Native Garden is a highly illustrated, comprehensive showcase of the best plants to choose and the best gardens from which to draw inspiration. It's a must-have for garden lovers all over this wide, brown land. ...Show more
$20.95
AUD
$21.95
(4% off)
Category: Gardening
Step into the world of our least admired botanical companions. Peel back the layers of prejudice and discover the finer side of the plants we call weeds. An astonishing number are either edible or medicinal, and have deep and sometimes bizarre connections to human history.With chapters on:* Appreciating Weeds* Top-20 Edible and Medicinal Weeds* Other Weeds* Weedy Recipes* Weeds in the Garden* Resources ...Show more