$12.99
AUD
$49.95
(73% off)
Category: Film & Television
Go behind the scenes of HBO's global television phenomenon with Game of Thrones: The Storyboards - an official collection featuring striking storyboard art. In this deluxe art collection, Game of Thrones storyboard artist William Simpson shares the brilliant and painstaking work that is an integral part of assembling each episode of the award-winning series. This gorgeous book features a unique behind-the-scenes look into pivotal moments and early conceptual art from Game of Thrones. Curated from Simpson's extensive archive, this revealing collection represents the exemplary artistic development involved in one of the most visually dynamic shows on television.Game of Thrones: The Storyboards is the definitive compendium of storyboards for this hit series and captures the impressive scope of its rich development and artistry. This unique collection is a must-have for all fans of this breathtaking show. ...Show more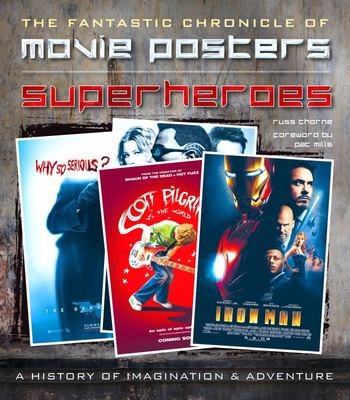 $6.99
AUD
$14.95
(53% off)
Category: Film & Television | Series: Movie Poster Masterpieces
Superhero movies have gripped the imagination since the 1950s when the film version of Superman burst onto a scene now dominated by blockbuster events from Marvel and DC. Avengers, Iron Man, Dark Knight, Judge Dredd, Hellboy and the Rocketeer all make an appearance in this fully illustrated, nostalgia-d riven, retro history. A concise introduction tracks the chronicle of modern popular culture and its manifestations in Comicons, fan art and the mass audiences for a once print-only phenomenon. ...Show more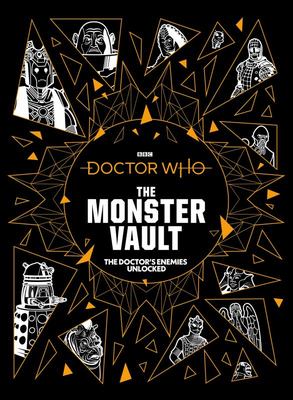 $57.00
AUD
$59.99
(4% off)
Category: Film & Television
You're going to need a bigger sofa...   Doctor Who's biggest and most comprehensive monster guide yet, The Monster Vault takes you on the ultimate tour of the Whoniverse, discovering and cataloguing every wonderful and terrifying creature the Doctor has ever encountered.   From the notorious Daleks, to evil Stenza warrior Tzim-Sha and the ancient Thijarians, The Monster Vault features in-depth profiles on each monster, showing the Doctor's most dangerous enemies in their natural habitat and unveiling their secret histories. You will also discover how monsters were created and designed, through exclusive behind-the-scenes interviews, anecdotes, case studies and unseen artwork.   This lavish and visually stunning book provides an unrivalled wealth of information, allowing you to explore the rich history of Doctor Who and expand your knowledge and understanding of characters old and new. ...Show more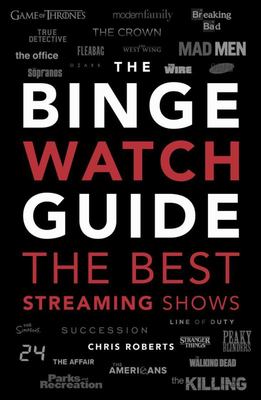 $18.99
AUD
$19.99
(5% off)
Category: Film & Television
This book gathers 110 of the most outstanding TV series of recent decades, offering insightful overviews of storylines, themes and characters, while providing recommendations, tasters, trivia and teases. Previously... it was all about cinema. Yet the 21st century has increasingly seen fans and critics alike switching their preference to long-form TV, where the stories, characters and talent are now centred. As pioneering HBO shows proved, you can go much deeper in (for example) a rich, rewarding 16-hour series than you can in a 90-minute blockbuster. Amazon Prime, HBO, Sky Atlantic, Netflix and Disney+ mean many of us no longer watch live TV. But how to find you way to the killer and avoid the filler? This book has all you need to know - details of more than 100 of the best shows you can stream onto your screen today. ...Show more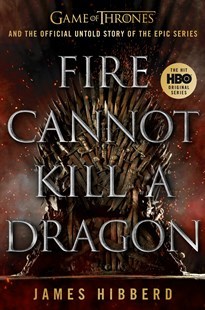 $39.99
AUD
$45.00
(11% off)
Category: Film & Television
___ THE UNTOLD STORY OF A GLOBAL OBSESSION DIRECT FROM THE SHOW'S CAST AND CREATORS... Game of Thrones is the biggest television drama ever to have graced our screens. The epic saga of warring families, huge battles, arduous journeys and dying heroes has captured the hearts and attention of millions of fans across the world. But its conclusion isn't necessarily the end of the story ... James Hibberd is the only member of the media ever to have been permitted on the show's top secret set during filming. He was in Croatia when Joffrey Baratheon perished; he was in Northern Ireland when Jon Snow desperately fought in the Battle of the Bastards. He has documented every part of the making of the show and has had exclusive access to cast members, writers and directors. This official, complete history of HBO's Game of Thrones will draw on the author's many long days and nights spent on GOT sets all over the world and his countless interviews with cast and crew, many of which have never been published before. Packed with photographs both from the show and from the author's personal collection, this is the only book that will be absolutely essential reading for every Game of Thrones fan. ...Show more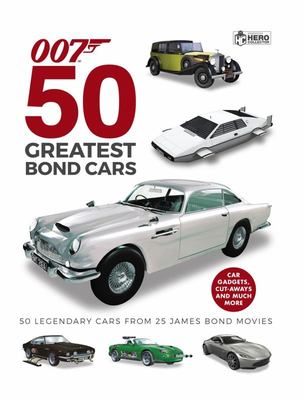 $32.99
AUD
$34.99
(5% off)
Category: Film & Television
50 legendary cars from 25 movies! Includes the cars from the newest No Time to Die movie starring Daniel Craig and Rami Malek. The vehicles featured in this book were driven by - or pursued - the world's most celebrated spy. Stylish, fast, and specially equipped with state-of-the art gadgets, each is re ndered in full color showing the key features that set them among the world's greatest cars. With facts and figures plus their key scenes and stunts, these are the cars that made Bond movie history. The James Bond film series is one of the longest continually-running film series in history, having been in on-going production from 1962 to the present. In that time Eon Productions has produced 24 films, with the 25th - "No Time to Die" releasing Spring 2020. With a combined gross of over $7 billion to date, the films produced by Eon constitute the fifth-highest-grossing film series. Six actors have portrayed 007 in the series, the latest being Daniel Craig. ...Show more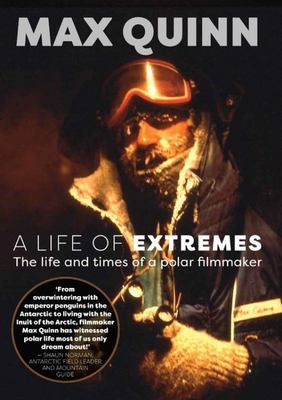 $47.50
AUD
$49.99
(4% off)
Category: Film & Television | Reading Level: near fine
Max Quinn's filmmaking career has taken him to the ends of the earth; from his native New Zealand to Alaska; Antarctica to the Arctic. A Life of Extremes is a personal account of his travel and work in these remote locations. It focuses on Max's polar filmmaking experiences, which started in 1991 when h e spent 11 months filming the wildlife of Antarctica. The illuminating text and stunning images illustrate 20 years of subsequent adventures in polar climates. The stories in this book capture experiences that can only be had in the most extreme places on earth. Whether it be travelling 80 kilometres over crevassed ice to a lonely colony of Emperor penguins who have evolved to live and breed in temperatures as low as -50 degrees, or figuring out how to keep bodies and cameras warm in the coldest places on earth, Max Quinn has a story to tell about it. The historical background given to the tales will enthral any natural history buff, while filmmaking enthusiasts will wonder at the methods behind capturing life on the edge. Become inspired to leave the tourist trail behind with this unique book about what life is like behind the camera, beyond public transport and even human inhabitation. Learn about dog sled racing, the last great ice age, penguin colonies, and everything else that happens in the immensely beautiful landscapes where the temperature is permanently below freezing.   ...Show more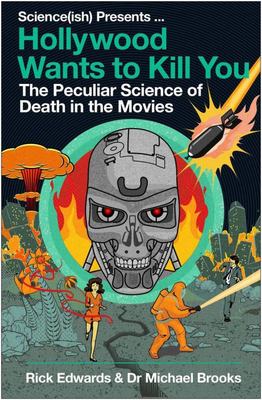 $21.99
AUD
$22.99
(4% off)
Category: Film & Television
The hilarious new popular science book from the bestselling authors of the Sunday Times Book of the Year Science(ish).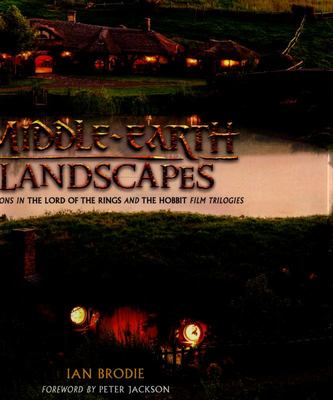 $9.99
AUD
Category: Film & Television
Sumptuous hardback gift edition combining the best of the Hobbit and Lord of the Rings Location Guides, plus brand new photography unique to this book. In the epic film trilogies created by Peter Jackson, New Zealand has become Middle-earth. From the majestic peaks of the Southern Alps to the rolling hi lls and Volcanic Plateau of the North Island, the world of The Lord of the Rings and The Hobbit was stunningly re-created on an epic scale. Photographer Ian Brodie has captured these locations in all their beauty and splendour. Featuring the most breathtaking photographs from his bestselling The Lord of the Rings Location Guidebook and The Hobbit Motion Picture Trilogy Location Guidebook, plus all-new imagery and contributions by Peter Jackson, Richard Taylor, Andy Serkis and Alan Lee, this is a magnificent record of a historic era in film-making, and a peerless collection of landscape and location photography by a master of his craft. Featuring contributions from Peter Jackson and other members of the films' cast and crew, as well as fascinating background to the film-making process, this is the ultimate tribute to the land and its locations. ...Show more
$57.00
AUD
$59.99
(4% off)
Category: Film & Television
Dynamic, funny, and inspiring photos of global entertainment icon, entrepreneur, and trailblazer, Dwayne "The Rock" Johnson, featuring twenty years' worth of candids, family moments, and snapshots from film and television sets, many never-before-seen. Hiram Garcia, who has known Dwayne Johnson since col lege, is a longtime collaborator, producing partner, and talented photographer. As a film and television producer as well as in his role as the President of Production at Seven Bucks Productions, Garcia has unprecedented access to capture images on the sets of Seven Bucks' films including such blockbuster hits asJumanji: The Next Level,Jungle Cruise,Fast and Furious Presents: Hobbs & Shaw, and more. As one of his closest friends, Garcia knows Johnson inside and out, and that deep relationship informs the photographs he shares in this book. Whether it's an action-packed photo snapped during an intense film take, or a relaxed and candid shot of Johnson with his daughters, Garcia focuses his lens on the qualities he most admires in his friend: his extraordinary work ethic, his infectious smile, his empathy and sense of humor, and the joy and determination Johnson brings to everything hedoes. With scores of photos--most of them never been seen before and taken over two decades--The Rock: Through the Lens: His Life, His Movies, His World is enhanced by captions revealing the inside stories behind these remarkable images. ...Show more
$47.50
AUD
$49.99
(4% off)
Category: Film & Television | Series: Iconic Filmmakers Ser.
The definitive reference for all Wes Anderson fans. Loaded with rich imagery and detailed analysis of his incredible films - including the classics The Grand Budapest Hotel, Rushmore, The Royal Tenenbaums and Moonrise Kingdom as well as Anderson's highly anticipated new release The French Dispatch - thi s is the first book to feature all of Wes Anderson's movies in a single volume. Acclaimed film journalist Ian Nathan provides an intelligent and thoughtful examination of the work of one of contemporary film's greatest visionaries, charting the themes, visuals, and narratives that have come to define Anderson's work and contributed to his films an idiosyncratic character that's adored by his loyal fans. From Anderson's regular cast members - including Bill Murray and Owen Wilson - to his instantly recognisable aesthetic, recurring motifs and his scriptwriting processes, this in-depth collection will reveal how Wes Anderson became one of modern cinema's most esteemed and influential directors. Presented in a slipcase with 8-page gatefold section, this stunning package will delight all Wes Anderson devotees and movie lovers in general. ...Show more
$37.99
AUD
$39.99
(5% off)
Category: Film & Television
With over 1.75 million copies sold worldwide, this book is a must-have for all movie lovers, from casual movie-goers to film connoisseurs. This brand-new edition of 1001 Movies You Must See Before You Die covers more than a century of movie history. Selected and authored by a team of international film critics, every profile is packed with details, plot summaries and production notes, and little-known facts relating to the film's history. Each entry offers a fresh look at some the greatest films of all time.   Learn the complete history of filmmaking, from silent-era sensations such as D. W. Griffith's controversial The Birth of a Nation to recent Oscar winners like A Star Is Born, BlacKkKlansman, and Roma. Discover little-known facts about Hollywood's most memorable musicals, greatest dramas, noteworthy documentaries, screwball comedies, classic westerns, action and adventure films, and more. Movie lovers of all stripes will thoroughly enjoy this must-have compilation. ...Show more