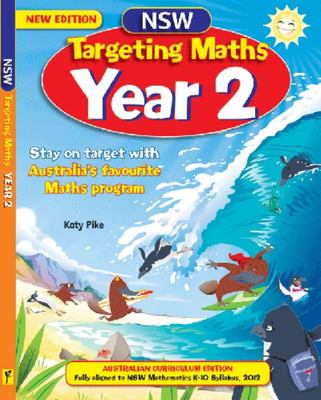 $18.95
AUD
$19.95
(5% off)
Category: Excel Guides | Series: Targeting Maths
This new edition of the successful Targeting Maths series has incorporated the feedback of hundreds of NSW teachers. New features of the program include: NEW Australian Curriculum/NSW alignment - This edition fully aligns each student page to the NSW syllabus and the Australian Curriculum; NEW Targeting Maths App for iPad and Android - All the essential mathematics content that children need to know in an interactive and motivating App, one for each Year level K-6. This book is fully cross-referenced to the Year 3 Targeting Maths App. Children will benefit from the combination of book-based and digital learning that this powerful learning program provides; NEW fully-integrated problem-solving program that actively builds students' abilities to think mathematically, problem solve and communicate their answers in a variety of ways; NEW term investigations where students plan and work through extended problems; NEW in-stage topic alignment for composite classes - Each book in one stage, e.g. Year 3 and Year 4, match topic by topic; NEW revision tests build skills for Australia's National Testing Program NAPLAN; Regular revision pages build test-taking skills; NEW Interactive whiteboard activities for front-of-class teaching; Each Targeting Maths Teaching Guide includes the complete Rainforest Maths CD-ROM for that level, an invaluable resource for teaching and learning a wide variety of maths concepts. ...Show more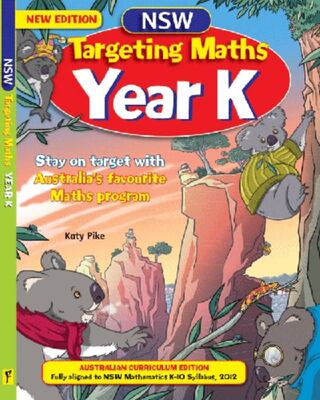 $18.95
AUD
$19.95
(5% off)
Category: Excel Guides | Series: Targeting Maths
This new edition of NSW Targeting Maths includes: a fully-integrated problem-solving program that actively builds students' abilities to think mathematically, solve problems and communicate their answers in a variety of ways; term investigations where students plan and work through extended problems; in -stage topic alignment for composite classes. ...Show more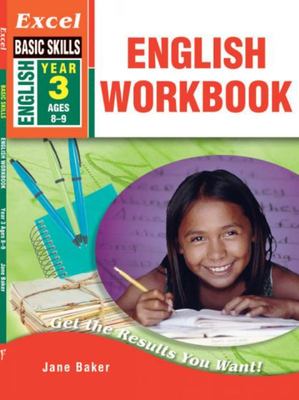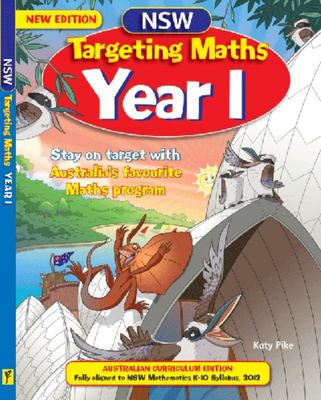 $18.95
AUD
$19.95
(5% off)
Category: Excel Guides | Series: Targeting Maths
This new edition of the successful Targeting Maths series has incorporated the feedback of hundreds of NSW teachers. New features of the program include: NEW Australian Curriculum/NSW alignment - This edition fully aligns each student page to the NSW syllabus and the Australian Curriculum; NEW Targeting Maths App for iPad and Android - All the essential mathematics content that children need to know in an interactive and motivating App, one for each Year level K-6. This book is fully cross-referenced to the Year 3 Targeting Maths App. Children will benefit from the combination of book-based and digital learning that this powerful learning program provides; NEW fully-integrated problem-solving program that actively builds students' abilities to think mathematically, problem solve and communicate their answers in a variety of ways; NEW term investigations where students plan and work through extended problems; NEW in-stage topic alignment for composite classes - Each book in one stage, e.g. Year 3 and Year 4, match topic by topic; NEW revision tests build skills for Australia's National Testing Program NAPLAN; Regular revision pages build test-taking skills; NEW Interactive whiteboard activities for front-of-class teaching; Each Targeting Maths Teaching Guide includes the complete Rainforest Maths CD-ROM for that level, an invaluable resource for teaching and learning a wide variety of maths concepts. ...Show more
$15.95
AUD
$16.95
(5% off)
Category: Excel Guides
Focus is on consolidation of joining skills, plus: * teaching of trickier joins like joining to s, horizontal joins to e, joined double f and joined ft * students begin to assess their own letter size and spacing, spacing between words, and slope.
$18.95
AUD
$19.95
(5% off)
Category: Excel Guides
This new edition of the successful Targeting Maths series has incorporated the feedback of hundreds of NSW teachers. New features of the program include: NEW Australian Curriculum/NSW alignment - This edition fully aligns each student page to the NSW syllabus and the Australian Curriculum; NEW Targeting Maths App for iPad and Android - All the essential mathematics content that children need to know in an interactive and motivating App, one for each Year level K-6. This book is fully cross-referenced to the Year 3 Targeting Maths App. Children will benefit from the combination of book-based and digital learning that this powerful learning program provides; NEW fully-integrated problem-solving program that actively builds students' abilities to think mathematically, problem solve and communicate their answers in a variety of ways; NEW term investigations where students plan and work through extended problems; NEW in-stage topic alignment for composite classes - Each book in one stage, e.g. Year 3 and Year 4, match topic by topic; NEW revision tests build skills for Australia's National Testing Program NAPLAN; Regular revision pages build test-taking skills; NEW Interactive whiteboard activities for front-of-class teaching; Each Targeting Maths Teaching Guide includes the complete Rainforest Maths CD-ROM for that level, an invaluable resource for teaching and learning a wide variety of maths concepts. ...Show more
$15.95
AUD
$16.95
(5% off)
Category: Excel Guides
Continuing to give students two pages of tracing, tracking and independent writing exercises for each letter...
$37.95
AUD
$39.95
(5% off)
Category: Excel Guides
The Excel year 12 advanced English guide has been written to focus only on the syllabus outcomes for each text in the respective HSC English course (2019-2023 prescriptions). So you can read an analysis of each text that is completely syllabus focused. All prescribed texts for the course have been summa rised plus related texts have been covered. ...Show more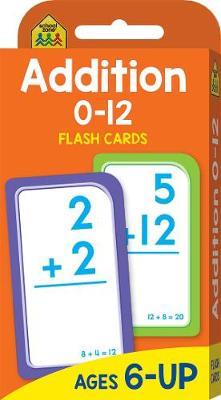 $3.99
AUD
Category: School Zone | Series: School Zone Flashcards
Does your child need a boost in math skills? Does he or she still find addition confusing? Our addition flash cards will help your first or second grader learn basic addition - big, bold numbers on the flash cards are easy to read, bright colors to keep children interested, and answers are on the back s ide of every math flash card. Your child can use these flash cards independently or with a buddy. It's also a great way for parents to turn learning addition and math into a fun family activity! Age: 6 years and up Item no: 93392 Package Dimensions: Approx 8 x 16 x 2 cms Contents: 55 problem cards, 1 parent card Numbers written in bold, block-style Answers on the opposite side of each card Thick, glossy cardstock Rounded corners for easy sorting Includes a Parent Card with tips and instructions ...Show more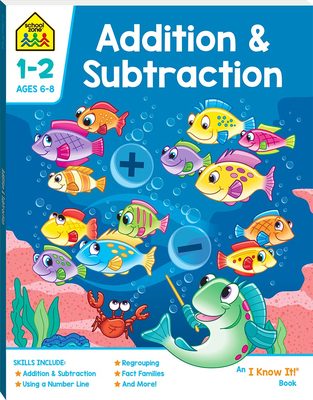 $4.99
AUD
Category: School Zone | Series: School Zone
Learning addition and subtraction skills can be easy and fun with Addition & Subtraction. The lessons in this book focus on understanding and practising addition and subtraction with single-digit, two-digit and three-digit numbers. Featuring clear instructions, step-by-step examples and colourful il lustrations, these engaging activities teach and reinforce regrouping, fact families, and more. ...Show more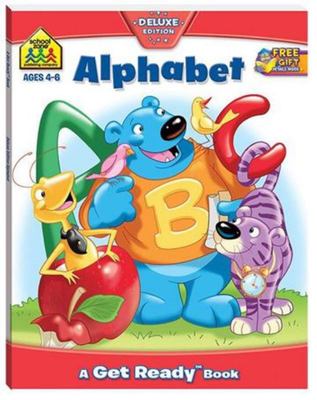 $4.99
AUD
Category: School Zone | Series: School Zone Get Ready Deluxe Workbook
The Get Ready Workbooks offer a complete preschool curriculum. Distinguished by charming, full-colour illustrations, these workbooks have easy-to-read instructions and fun-to-do exercises for parents and children to enjoy together.