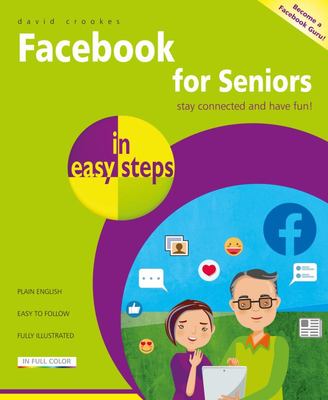 $23.99
AUD
$24.99
(4% off)
Category: Technology | Series: In Easy Steps Ser.
Not on Facebook yet? Then Facebook for Seniors in easy steps is the perfect companion to enable you to join this popular social media site and stop missing out Set up an account and post on Facebook, whilst maintaining your privacy and staying safe. Have fun perfecting and sharing photos and videos. C reate and join Facebook Groups to share your interests. Save time by using Events to invite friends, and to organize your social life, in an instant. Buy and sell items using the no-fee Marketplace. Eliminate irrelevant adverts and annoying posts from your News Feed. Use the free messaging service, Messenger, to send private messages, and make phone and video calls. Learn about Facebook Portal for video chatting with your friends and family, and telling stories too Even if you are already a Facebook veteran, you're sure to learn something new with this jam-packed book - all in easy steps ...Show more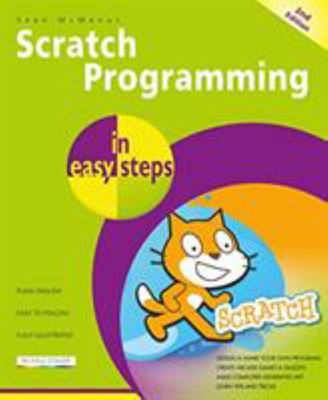 $26.80
AUD
$27.95
(4% off)
Category: Computing | Series: In Easy Steps Ser.
Scratch Programming in easy steps, 2nd edition introduces readers to Scratch, a programming language that is widely used on the Raspberry Pi and in schools and begins with a foreword by Mitchel Resnick, Professor of Learning Research at the MIT Media Lab, which created Scratch. Scratch makes it easy to create your own games, animations, music, art or applications. It's the perfect way to learn programming because it takes away a lot of the complexity. That means you can focus on having great ideas and bringing them to life. With this book as your companion, you'll learn how to: Design, build and share your own programs Create addictive arcade games, quizzes and word games Make computer-generated art Play your favourite music and compose your own tunes Use variables, lists, loops, broadcasts and operators to create sophisticated software Avoid common programming pitfalls and bugs Interact with webcam video and the sensors on a PicoBoard Scratch Programming in easy steps, 2nd edition is fully updated for Scratch 3.0, the latest version of Scratch. Includes examples of using the micro: bit to control Scratch projects and using text-to-speech to speak aloud - new features in Scratch 3.0. ...Show more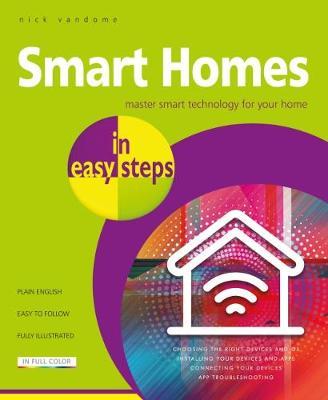 $26.80
AUD
$27.99
(4% off)
Category: Technology | Series: In Easy Steps Ser.
The idea of a smart home - using digital devices throughout the home that can be controlled by digital voice assistants, apps, smartphones and tablets - is not a science fiction vision of the future: it is very much part of the here and now, and available to all. Also known as the Internet of Things (Io T), smart home devices can be used to automate tasks, save time and money, and to control devices in your home with a touch of a button - even when you are somewhere else. Smart Homes in easy steps takes the mystery out of all of the elements that are required to set up a smart home: it defines a smart home and shows what is needed to make a home smart: digital voice assistants, devices and apps. Initially, the book looks at the concept of a smart home and how it is now affordable and accessible enough for it to be a serious option for any household. Then, setting up items for a smart home is covered in detail - installing the devices, and also linking them to apps and digital voice assistants for controlling them. The book then examines the digital voice assistants that can be used in the home to control smart home devices, including detailed information about using the most popular options (and their related speakers): Alexa and the Amazon Echo; Google Assistant and the Google Home; and Siri and the Apple HomePod. The book then looks at specific areas of smart home devices, including installation and setup, and how to control them once they are up and running. Some of the areas that are covered in detail include: Smart lighting Smart heating Smart security systems Smart home cameras Smart locks Smart plugs Includes a full chapter on the popular Nest system for Smart homes. Smart Homes in easy steps is not a look into the future: it is a comprehensive yet concise, step-by-step guide on how to start transforming your home right now, using this exciting and now affordable technology - for smart learning ...Show more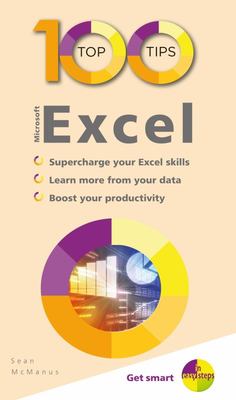 $14.25
AUD
$14.99
(4% off)
Category: Computing | Series: 100 Top Tips - in Easy Steps Ser.
100 Top Tips - Microsoft Excel will help you boost your productivity and get more value from your spreadsheets with this powerful book of tips. It showcases: time-saving features (including data entry shortcuts) powerful functions for processing text and numbers insightful data analysis features, inclu ding pivot tables and what-if analysis. You'll also discover how to use graphs, debug formulas, and print everything out cleanly. Whether you've been using Excel for years and never gone beyond the basics, or are just entering the world of spreadsheets, this book will quickly supercharge your skills. As you would expect from the In Easy Steps brand the book is written in an approachable style with step by step instructions provided for many of the tips, and full colour screenshots guiding you through the processes. ...Show more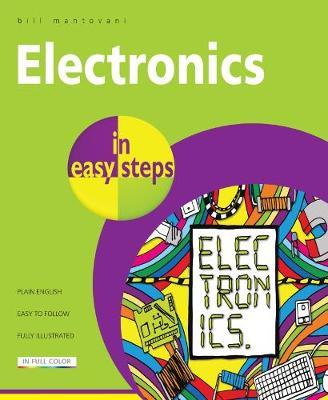 $26.80
AUD
$27.99
(4% off)
Category: Computing | Series: In Easy Steps
Ever wanted to know how things work, especially electronic devices? This informative guide tells you all about the building blocks that make up electronic circuits and the components that make an electronic device tick. It explains electronics in an easy to understand way and then takes you through some simple but useful circuits that you can build for yourself. Areas covered include: the basic fundamentals of electricity getting started in electronics electronic theory explained resistors and capacitors - what they do transistors - how they work crystals and coils basic electronic building blocks simple circuits described and explained how a radio works designing simple circuits circuit design software making printed circuit boards building electronic circuits soldering techniques test equipment circuit testing and fault finding Electronics in easy steps is ideal for anyone who has always wanted to know how electricity works and what electronic components do - from simple theory through to actually building, testing and troubleshooting useful and interesting circuits. Learn how to design circuits, make your own printed circuit boards and explore the exciting world of electronics. The user target for the book will be: Students, 15 (GCSE) to 19 DIY and Electronics Enthusiasts Hobbyists (general) Radio Hobbyists Short Wave Listeners and Radio Amateur Foundation Exam students Members of the Cadets, Scouts, etc. and anyone with an inquisitive mind who want to know how electricity and electronics works! ...Show more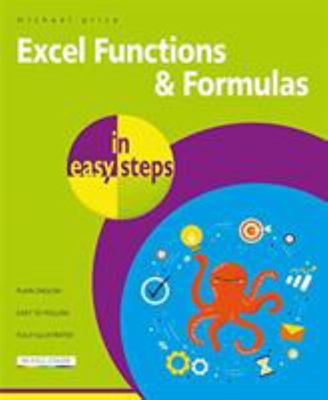 $26.80
AUD
$27.99
(4% off)
Category: Computing | Series: In Easy Steps Ser.
Excel Functions & Formulas in easy steps shows you how to get the most of Excel, once you've mastered the basics. You will learn how to build more powerful spreadsheets using the features of Excel formulas, and explore all the categories of Excel functions including financial, logical, mathematical, and data related functions. Then, review business-oriented scenarios and examples of functions in each of the groups, and consider the additional facilities offered through user-defined functions. The topics covered apply to all recent versions of Microsoft Excel. ...Show more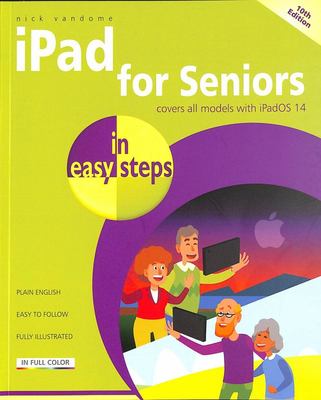 $23.99
AUD
$24.99
(4% off)
Category: Computing | Series: In Easy Steps Ser.
The iPad is a tablet computer that is stylish, versatile and easy to use, and is one of the most popular tablets used by all ages. The range of models has been expanded over the years so that there are now different sizes to cover all mobile computing requirements. iPad for Seniors in easy steps, 10th edition gives you all the essential information you need to know to make the most out of your iPad: Choose the right model for you Navigate around with Multi-Touch gestures Customize the iPad for your needs Master Settings and apps to stay organized Find, download and explore exciting apps Use your iPad to make travelling stress-free Email, share photos and video chat for free Access and share your music, books and videos Stay in touch with family members Access your documents from anywhere Master Siri, and the new features in the latest version. A handy guide for any Senior new to the iPad, presented in larger type for easier reading. ...Show more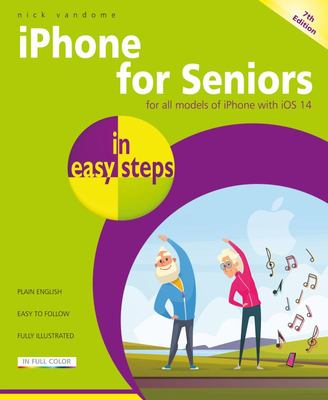 $23.99
AUD
$24.99
(4% off)
Category: Computing | Series: In Easy Steps Ser.
iPhone for Seniors in easy steps, 7th edition covers everything you need to know to keep fully connected. With your iPhone in your pocket you are only ever a couple of taps away from friends and family. Learn how to: Make and receive phone calls Text with the Messages app, including a variety of fun features including Animojis and Memojis Make video calls with FaceTime Set up and use email accounts Use Settings to customize your iPhone exactly to your style and requirement Use Apple Pay on your iPhone to pay securely - no need to carry your wallet all the time Use apps to stay healthy, shop online, plan your vacation, get instant news, and more. Master the Control Center Explore the entire iTunes Music library, share music, videos, apps, calendars and photos with family members - stay in the loop with children and grandchildren! Apps are at the heart of the iPhone andiPhone for Seniors in easy steps, 7th edition gives a comprehensive introduction to using the preinstalled apps. It then shows how to find and download apps from the Apple App Store for: Going on vacation Online shopping Social networking Hobbies Music and videos Books Photos Keeping up-to-date with everyday tasks, through the use of the Notes, Calendar, Contacts and Reminders apps Health and wellbeing, using the Health app that is designed to collate a range of health and fitness information An in-depth chapter on iCloud, Apple's online storage, sharing and backup service, explains how iCloud works and shows how it can automatically store your data and share your photos so you don't have to worry about losing information should anything happen to your iPhone. iPhone for Seniors in easy steps, 7th edition is written in larger type for easier reading and takes the mystery out of using your iPhone, showing how it can become your most useful digital companion, ready to help keep you in touch, up-to-date, and entertained. ...Show more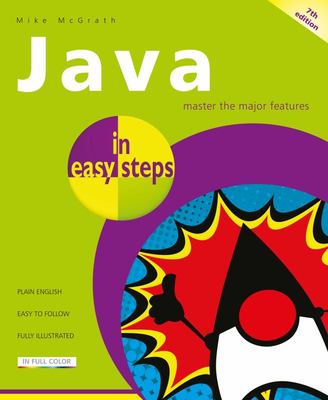 $23.99
AUD
$24.99
(4% off)
Category: Computing | Series: In Easy Steps Ser.
Instructing the reader how to easily create their own exciting Java programs, this guidebook contains chapters on the major features of the Java language and complete example programs with colorized code illustrate each important aspect.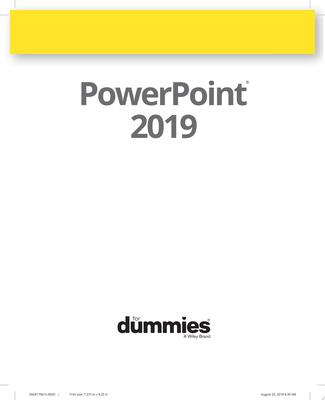 $47.45
AUD
$49.95
(5% off)
Category: Computing
Get up and running fast with the PowerPoint 2019 PowerPoint continues to be the go-to tool for business presentations. The software helps anyone who needs to communicate clearly by creating powerful and effective slideshow presentations featuring data in the form of charts, clip art, sound, and video. You can even use it to create presentations for the Web. In PowerPoint 2019 For Dummies, expert Doug Lowe shows you how to use this popular tool to make show-stopping presentations that will get your message across -- and your audience excited. Create a slide presentation with special effects Work with master slides and templates Collaborate with other users in the cloud Add charts, clip art, sound, and video Want to learn to use PowerPoint quickly and efficiently? Look no further   ...Show more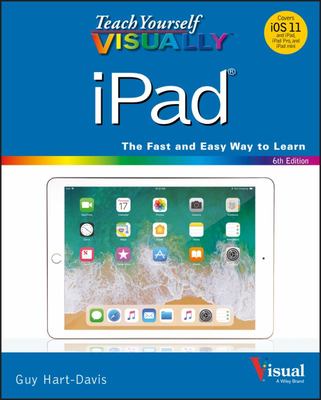 $44.95
AUD
$46.95
(4% off)
Category: Computing | Series: Teach Yourself VISUALLY (Tech)
Learn the basics and beyond with this visual guide to the iPad, iPad mini, and iPad Pro Teach Yourself VISUALLY iPad 6th Editionis a clear, concise, image-rich guide to getting the most out of your iPad, iPad mini or iPad Pro running iOS 11. Designed to quickly get you the answers you need, this book cuts to the chase by skipping the long-winded explanations and breaking each task down into bite-sized pieces. You'll find step-by-step instruction for everything from the initial setup to working with key features, plus troubleshooting advice that can help you avoid a trip to the Apple Genius Bar. Helpful sidebars highlight tips and tricks that get things done faster, and plenty of full-color screenshots help you visualize the lesson at hand. New users will learn how to take advantage of all the iPad has to offer, and experienced users will discover techniques to streamline everyday tasks. Now that you have this coveted device in your hands, you want to use every feature and maximize every capability. Teach Yourself VISUALLY iPad 6th Edition helps you do just that, walking you through each step in the iPad experience. You'll learn to: * Get the most from your iPad, iPad mini, or iPad Pro * Customize your iPad and connect via WiFi and Bluetooth * Access music, videos, games, photos, books, and apps * Set up your e-mail, browse the Web, and manage social media * Troubleshoot and fix minor issues that arise Tooling around on your own is fun, but you'll miss some of the lesser-known features that help make the iPad the superior device it is. This guide provides a visual tour, complete with expert instruction. If you're looking to get more out of your iPad, Teach Yourself VISUALLY iPad 6th Edition is essential reading. ...Show more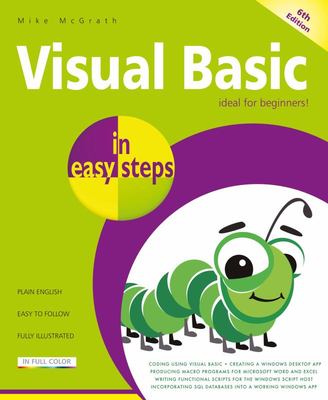 $26.80
AUD
$27.99
(4% off)
Category: Computing | Series: In Easy Steps Ser.
This updated edition has an easy-to-follow style that will appeal to anyone who wants to begin Windows programming.