$12.99
AUD
Category: Popular Penguins | Series: Popular Penguins Ser. | Reading Level: good
The world and his mistress are at Jay Gatsby's party. But Gatsby stands apart from the crowd, isolated by a secret longing. In between sips of champagne, his guests speculate about their mysterious host. Some say he's a bootlegger. Others swear he was a German spy during the war. They lean in and whispe r 'he killed a man once'. Just where is Gatsby from and what is the obsession that drives him?   ...Show more
$18.99
AUD
$19.99
(5% off)
Category: Classics | Series: Virago Modern Classics
'Last night I dreamt I went to Manderley again . . .' Working as a lady's companion, our heroine's outlook is bleak until, on a trip to the south of France, she meets a handsome widower whose proposal takes her by surprise. She accepts but, whisked from glamorous Monte Carlo to brooding Manderley, the new Mrs de Winter finds Max a changed man. And the memory of his dead wife Rebecca is for ever kept alive by the forbidding housekeeper Mrs Danvers . . . An international bestseller that has never gone out of print, Rebecca is the haunting story of a young woman consumed by love and the struggle to find her identity. ...Show more
$18.99
AUD
$19.99
(5% off)
Category: Classics
A timeless classic which is often considered a masterpiece in its genre , the novel is written in a futuristic World State, whose citizens are environmentally engineered into an intelligence-based social hierarchy, the novel anticipates huge scientific advancements in reproductive technology, sleep-lear ning, psychological manipulation and classical conditioning that are combined to make a dystopian society which is challenged by only a single individual: the story's protagonist.   ...Show more
$20.99
AUD
$21.99
(4% off)
Category: Classics
Following Sterling's spectacularly successful launch of its children's classic novels (240,000 books in print to date), comes a dazzling new series: Classic Starts. The stories are unabridged and have been rewritten for younger audiences. Classic Starts treats the world's beloved tales (and children) wi th the respect they deserve.   Mary Shelley's tragic story of a scientist who created a monster is perhaps even more compelling and meaningful today than when it was written nearly two centuries ago. From the bits and pieces of dead bodies, and the power of electricity, the brilliant Victor Frankenstein fashions a new form of life--only to discover, too late, the irreparable damage he has caused. ...Show more
$12.99
AUD
Category: Popular Penguins | Series: Popular Penguins Ser.
Nobel prize winner and author of One Hundred Years of SolitudeGabriel Garcia Marquez tells a tale of an unrequited love that outlasts all rivals in his masterpiece Love in the Time of Cholera,published as a Penguin Essential for the first time.Fifty-one years, nine months and four days have passed since Fermina Daza rebuffed hopeless romantic Florentino Ariza's impassioned advances and married Dr Juvenal Urbino instead. During that half-century, Flornetino has fallen into the arms of many delighted women, but has loved none but Fermina. Having sworn his eternal love to her, he lives for the day when he can court her again.When Fermina's husband is killed trying to retrieve his pet parrot from a mango tree, Florentino seizes his chance to declare his enduring love. But can young love find new life in the twilight of their lives?'The most important writer of fiction in any language' Bill Clinton'An exquisite writer, wise, compassionate and extremely funny' Sunday Telegraph'An amazing celebration of the many kinds of love between men and women' The Times ...Show more
$18.99
AUD
$19.99
(5% off)
Category: Classics
"The Crucible" is a 1952 play by the American playwright Arthur Miller. It is a dramatization of the Salem witch trials that took place in the Province of Massachusetts Bay during 1692 and 1693. Miller wrote the play as an allegory of McCarthyism, when the US government blacklisted accused communists. M iller himself was questioned by the House of Representatives' Committee on Un-American Activities in 1956 and convicted of "contempt of Congress" for refusing to identify others present at meetings he had attended. It was first performed at the Martin Beck Theater on Broadway on January 22, 1953. Miller felt that this production was too stylized and cold and the reviews for it were largely hostile (although The New York Times noted "a powerful play in a driving performance"). Nonetheless, the production won the 1953 "Best Play" Tony Award. A year later a new production succeeded and the play became a classic. It is a central work in the canon of American drama.Fuji Books' edition of "The Crucible" contains supplementary texts:* "Tragedy And The Common Man", an essay by Arthur Miller.* Excerpts from Nathaniel Hawthorne's magnus opus "The Scarlet Letter", a narrative of the Salem Witch trials.* A few selected quotes of Arthur Miller. ...Show more
$12.99
AUD
Category: Popular Penguins | Series: Popular Penguins Ser.
First published in 1947, The Plague was an immediate best-seller, striking a powerful chord with readers who were struggling to understand the fascist 'plague' that had just overwhelmed Europe. Seventy years later, author and director Neil Bartlett has adapted Camus' classic for our own dangerous times. Using just five actors, his frank and gripping new stage version uses Camus' original words to put chaos under the microscope and to find hope in the power of our common humanity. ...Show more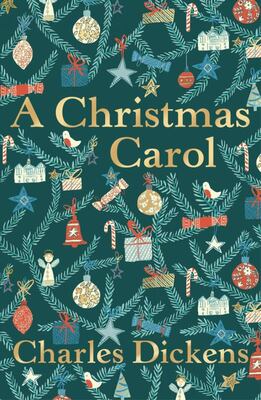 $15.99
AUD
$16.99
(5% off)
Category: Classics | Series: Liberty Classics Ser.
The Handsome New Edition of the Classic Christmas Story with Brand-New Illustrations   Follow along with stingy Ebenezer Scrooge as he encounters the ghosts of Christmas Past, Present, and Future in this handsome new edition of the classic A Christmas Carol Charles Dickens's original novel is now acc ompanied by brand-new illustrations from artist ngel Dom nguez. Your child will be enthralled by beautiful, full-color pictures featuring animals as the famous Scrooge, Marley, Bob Cratchit, Tiny Tim, and more.   Begin a new Christmas tradition as you and your child dive into Victorian London in this stunning new edition of A Christmas Carol. ...Show more
$12.99
AUD
Category: Popular Penguins | Series: Popular Penguins
Meet Ignatius J. Reilly: flatulent, eloquent and pretty much unemployable . . . The ordinary folk of New Orleans seem to think he is unhinged as well. Ignatius ignores them as he heaves his vast bulk through the city's fleshpots in a noble crusade against vice, modernity and ignorance. But his momma has a nasty surprise in store for him. Ignatius must get a job. Undaunted, he uses his new-found employment to further his mission - and now he has a pirate costume and a hot-dog cart to do it with . . . ...Show more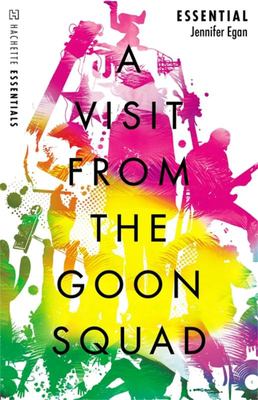 $15.99
AUD
$16.99
(5% off)
Category: Classics | Reading Level: near fine
This fantastically inventive, intelligent, and fully realized exploration of music, art, and life is a must-listen. Bennie is an aging former punk rocker and record executive. Sasha is the passionate, troubled young woman he employs. Here Jennifer Egan brilliantly reveals their pasts, along with the inn er lives of a host of other characters whose paths intersect with theirs. With music pulsing on every page, A Visit from the Goon Squad is a startling, exhilarating novel of self-destruction and redemption. ...Show more
$18.99
AUD
$19.99
(5% off)
Category: Classics | Reading Level: General Adult
From one of America's greatest and most iconic writers: an honest and courageous portrait of age and motherhood. Several days before Christmas 2003, Joan Didion's only daughter, Quintana, fell seriously ill. In 2010, Didion marked the sixth anniversary of her daughter's death. 'Blue Nights' is a shatter ingly honest examination of Joan Didion's life as a mother, a woman and a writer. Recently widowed, and becoming increasingly frail, 'Blue Nights' is Didion's attempt to understand our deepest fears, our inadequate adjustments to ageing and to put a name to what we refuse to see and as a consequence fail to face up to, 'this refusal even to engage in such contemplation, this failure to confront the certainties of ageing, illness and death. This fear.' This fear is tied to what we cherish most and fight to conserve, protect, and refuse to let go, for, 'when we are talking about mortality we are talking about our children.' To face death is to let go of memory, to be bereft once more, 'I know what it is I am now experiencing. I know what the frailty is, I know what the fear is.' The fear is not for what is lost. The fear is for what is still to be lost. You may see nothing still to be lost. Yet there is no day in her life on which I do not see her. A profound, poetic and powerful book about motherhood and the fierce way in which we continue to exalt and nurture our children, even if they only live on in memory. 'Blue Nights' is an intensely personal, and yet, strangely universal account of how we love. It is both groundbreaking and a culmination of a stunning career. ...Show more
$12.99
AUD
Category: Popular Penguins | Series: Popular Penguins Ser. | Reading Level: very good
Leonard Cohen is one of the great writers, performers, and most consistently daring artists of our time. Book of Longing is Cohen's eagerly awaited new collection of poems, following his highly acclaimed 1984 title, Book of Mercy, and his hugely successful 1993 publication, Stranger Music, a Globe and M ail national bestseller. Book of Longing contains erotic, playful, and provocative line drawings and artwork on every page, by the author, which interact in exciting and unexpected ways on the page with poetry that is timeless, meditative, and at times darkly humorous. The book brings together all the elements that have brought Leonard Cohen's artistry with language worldwide recognition. ...Show more