$37.95
AUD
$39.95
(5% off)
Category: Antiques and Collectables
Renniks Stamps of Australia 17th Edition is Australia's best selling philatelic guide.This comprehensive guide to Australian stamps, now in its 17th edition, covers issues all the way up to 31/12/2020. With 320 pages, 3,800 images and countless thousands of valuations, this book is a valuable reference for both the experienced collector and casual browser.This edition has been fully revised, and now includes values for both gummed and self-adhesive stamps. New catalogue numbers are used to allow for variations, as well as new suffixes to differentiate the type of stamp in the catalogue. The book includes a comprehensive table with description of suffixes in the book.Contains Postage Stamps in Australia Watermarks, Perforations Colonial Stamps of Australia New South Wales Colonial Stamps Queensland Colonial Stamps South Australia Colonial Stamps Tasmania Colonial Stamps Victoria Colonial Stamps Western Australia Colonial Stamps Australian Predecimal Stamps 1913-1936 Kangaroo and King George V Series (includes varieties & OS Official Stamps) Australian Predecimal Stamps 1914-1966 British Commonwealth Occupation Force Australian Decimal Stamps 1966 to 31/12/2020 Frama Vending Machine Labels Australian Antarctic Territory 1957 to 31/12/2020 Norfolk Island 2017 to 31/12/2020 Philatelic Numismatic Covers This publication is a concise catalogue showing current values, at the date of publication, Australian and Australian Antarctic Territory postage stamps. General information on each issue is given but not specialised details - perforations, watermarks, method of printing etc. ...Show more
$9.50
AUD
$9.99
(4% off)
Category: Antiques and Collectables
A $1-coin collection book that includes a description and background information about every Australian $1 coin ever produced for circulation. Comes with a coin-presentation wallet that allows the reader to store each $1 coin they collecta perfect start for a new hobby! Also includes a question-and-answ er section that provides interesting information on such topics as $1 coin production and mintage figures. Features a page for the reader to design their own dollar coin. ...Show more
$9.50
AUD
$9.99
(4% off)
Category: Antiques and Collectables
A 20 cent coin collection book that includes a description and background information about all 21 Australian commemorative 20 cent coins produced for circulation.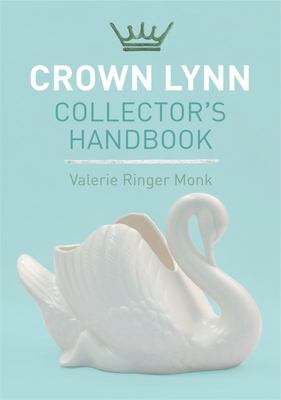 $32.95
AUD
$34.95
(5% off)
Category: Antiques and Collectables
Valerie Ringer Monk's meticulously researched Crown Lynn Collector's Handbook will provide seasoned Crown Lynn devotees and new collectors alike with plenty to assist their endeavours - this comprehensive guide to New Zealand's iconic pottery range features the collectible items themselves and also the backstamps that identify them. A-Z listings of more than 300 Crown Lynn products include photographs of representative designs as well as their distinctive backstamps and marks to help collectors correctly identify and appreciate the origins of a huge diversity of Crown Lynn items produced over more than 50 years. Dimensions and dates are given for each entry, and the items are brought to life with fascinating snippets of Crown Lynn history, making this indispensable collector's guide an entertaining read. This is the essential reference for anyone investing in everyday Crown Lynn domestic products through to figurines, artware and hand-potted pieces.Whether your preference is for quirky styles or more practical household items, in this handbook you'll discover new treasures to fossick for in second-hand shops or line. ...Show more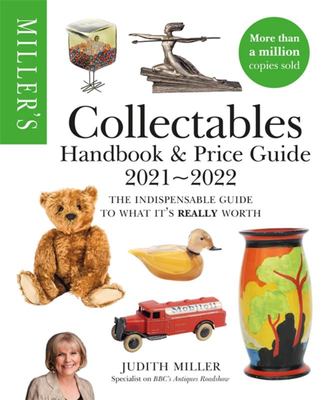 $52.25
AUD
$55.00
(5% off)
Category: Antiques and Collectables
All entries new for each edition. Miller's Collectables Handbook & Price Guide 2021-2022 is the up-to-date guide to the collectables market no dealer, collector or auctioneer should be without. Featuring more than 4,000 objects in full colour, each with a detailed description and price range, the book also shows you how to spot that rare example that may be worth twenty times more than another piece. In-depth features explain why one piece is worth more than another, show how to value an item and teach you to be your own expert when appraising everything from 20th-century glass to costume jewellery. Comprehensive sections cover a wide range of objects, with additional pages on pencils, toys, vintage handbags, trunks and costume jewellery for this edition. Every entry and image is updated for each edition to keep the book up-to-date with collecting and buying trends. Miller's Collectables Handbook & Price Guide 2021-2022 is the only full-colour, fully-illustrated collectables price guide in the world. ...Show more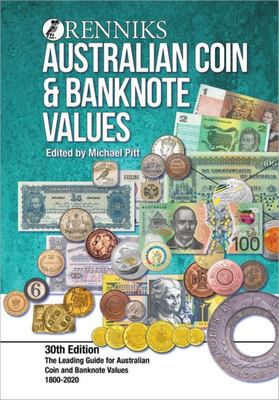 $37.95
AUD
$39.95
(5% off)
Category: Antiques and Collectables | Series: Renniks Australian Coins & Banknotes Ser.
The leading guide for Australian coin and banknote values. Covers 1800-2020.Edited by Michael PittThis comprehensive guide to Australian Coin & Banknote Values contains over 3,850 images and countless thousands of valuations. This book is a must for all collectors, whether you are just beginning or an advanced collector. Latest information compiled using weighted averages where possible to ensure the accuracy of pricing. Quality reproduction of photos makes it easy to identify items. Covered are copper, silver, gold, nickel and alloy coins and notes used in Australia from 1800 to 2020. Subjects include PreDecimal and Decimal currency, as well as privately issued banknotes, war issues, and privately issued tokens. Also included are latest Royal Australian Mint, Perth Mint & Australia Post Numismatic Covers. ...Show more
$28.45
AUD
$29.95
(5% off)
Category: Antiques and Collectables | Series: RENNIKS
This comprehensive guide to Australian stamps, now in its 16th edition, covers issues all the way up to 31/12/2018. Across these over 270 pages you will find: - Colonial Issues from 1850 onwards - Kangaroos & KGV Issues- Australian Stamps issued since 1913 - Perforated OS Issues - FRAMA issues- BCOF Issues- Australian Antarctic Territory - Numismatic & Medallion First Day Covers ...Show more
Items per page:
1 - 7 of 7